Romance Writers Weekly ~ Costume Party!

I am the guilty party this week. lol
Here's what prompted this week's hop: A.S. Fenichel – It' s almost Halloween… do you like to dress up? Did you ever? What's the most fun part of Halloween for you and how do you celebrate?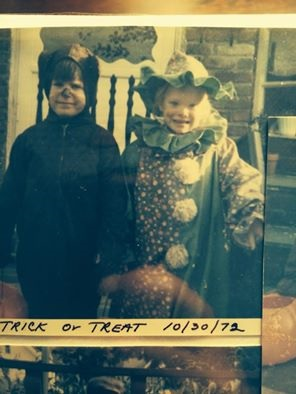 This is one of my favorites. I'm five in this picture and the teddy bear beside me is my cousin James. I remember loving that costume made my hand by my mother. It was a great Halloween as I recall.
At some point there were round lipstick circles on my cheeks, I think.
Some years later the movie IT came out and I would never dress as a clown after that. Stephen King ruined clowns for me and many others. LOL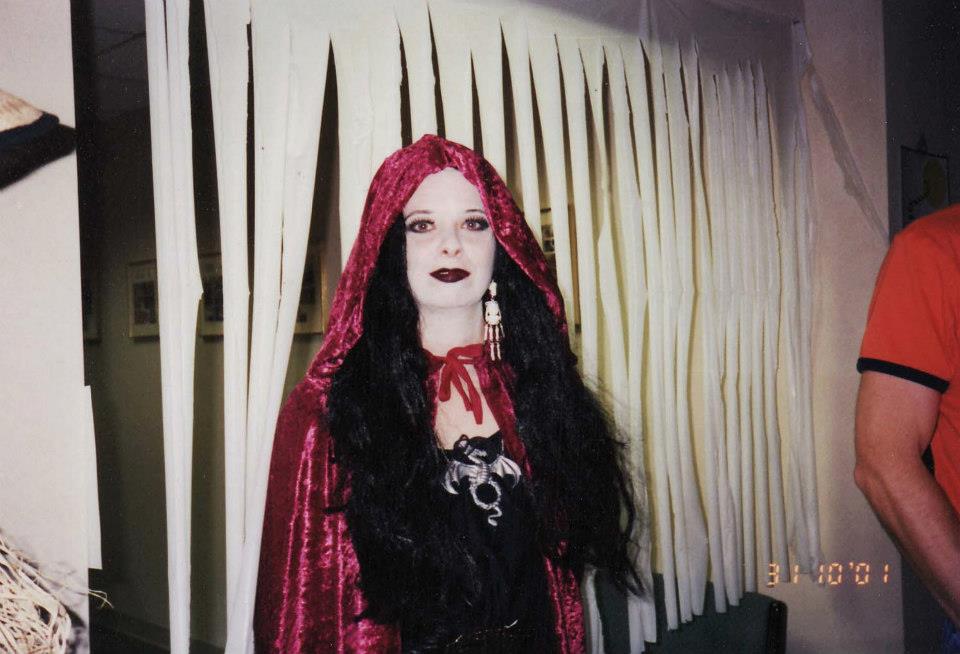 A long time ago I worked for a wonderful company that enjoyed throwing parties for every holiday. Back in 2001 I was a witch. One year I was a Klingon, but I can't find any pictures. LOL Perhaps it's just as well.
I used to really enjoy dressing up for Halloween, but since those days with those people, I haven't really done much costume partying. Maybe we need to bring it back?
What about you? Do you love to dress up for Halloween?
---
Hop back if you missed Caro Kinkead
---

Not every match is made at the marriage mart…

After a disastrous, short-lived engagement and years of caring for her ailing grandmother, Phoebe Hallsmith is resigned to spinsterhood. But if she must be unmarried, far better to be of use than languishing at home, disappointing her parents. As an employee of the Everton Domestic Society of London, Phoebe accepts a position at the country home of an old friend and discovers an estate—and a lord of the manor—in a state of complete chaos.

Losing himself in the bottle has done nothing to ease Markus Flammel's grief over losing his wife. Not even his toddler daughter can bring him back from the brink. Now this fiery, strong-minded redhead has taken over his home, firing and hiring servants at will and arousing unexpected desire. As not one, but two, suitors suddenly vie for Phoebe's hand, can Markus move past loss and fight for a future with the woman who has transformed his world?