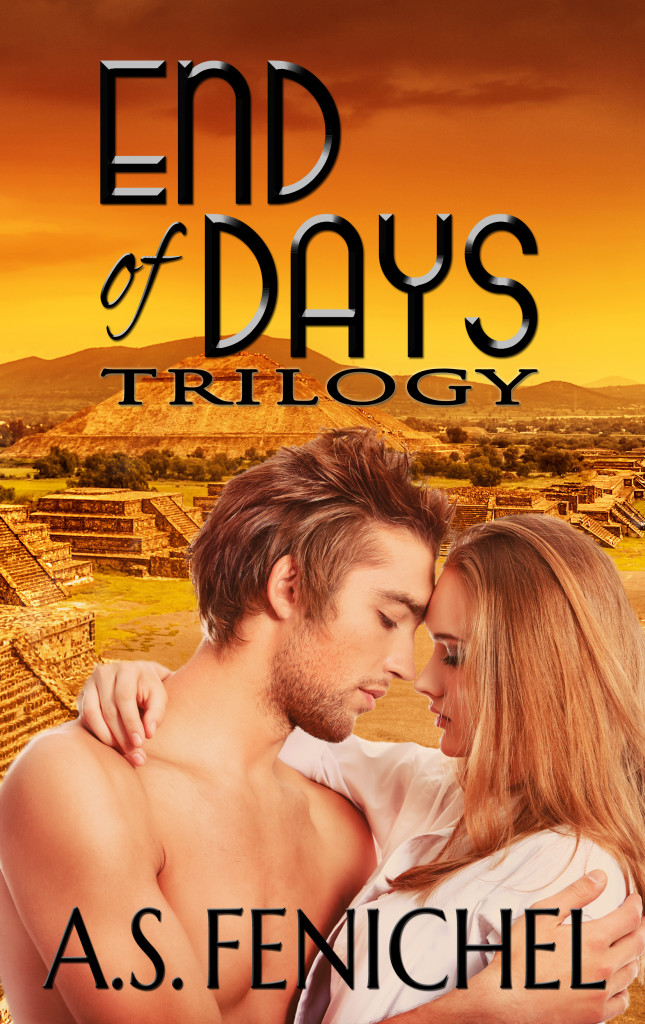 Three stories of good vs. evil, proof that love can survive anything—even Hell.
Mayan Afterglow ~ They called it The End of Days after humanity met with near annihilation. Ten months later, the real end is coming. Ian only cares about survival until he rescues Aileen. It will take a savior falling in love with a thief to save the world.
Mayan Craving ~ Surviving the End of Days was only the beginning. While danger and passion pull them together, doubt may rip them apart. Asher and Nancy will need more than a carnal connection if they hope to survive.
Mayan Inferno ~ Revenge is the name of the game for Robin but Breadan has responsibilities—people to keep safe. Neither can avoid their attraction, but losing focus means disaster for everyone. The fate of the world rests on their shoulders, and love could be the deadliest distraction of all.
Buy now from:
Paranormal Erotic Romance ◊ End of Days Series
April 21, 2015 ◊ A.S. Fenichel
3-Novella Set ◊ ISBN: 9781616505592 ◊ Available in Ebook & Paperback