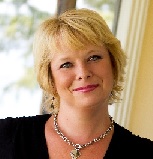 A.S. Fenichel gave up a successful career in New York City to follow her husband to Texas and pursue her lifelong dream of being a professional writer. She's never looked back.
A.S. adores writing stories filled with love, passion, desire, magic and maybe a little mayhem tossed in for good measure. Books have always been her perfect escape and she still relishes diving into one and staying up all night to finish a good story.
Multi-published in historical, paranormal, erotic and contemporary romance, A.S. is the author of The Demon Hunters series, the Psychic Mates series, and more. With several books currently contracted to multiple publishers, A.S. will be bringing you her brand of edgy romance for years to come.
Originally from New York, she grew up in New Jersey, and now lives in the East Texas with her real life hero, her wonderful husband. When not reading or writing she enjoys cooking, travel, history, and puttering in her garden. Her babies are both rescues and include; a demanding dog and a temperamental cat, both bring constant joy and laughter.
While here, explore the site, find out what's coming up and share it with your friends.

Once Upon A Time . . .
Once upon a time… there was a little girl who had an imaginary friend named Richie. Richie lived on a farm much different from the suburban home where the little girl lived.
As time went by, and the little girl got a bit older, she didn't play with Richie anymore. One day, the little girl's father asked her, "What happened to Richie."
The little girl had a rich imagination and didn't want to disappoint her father with no answer. She said, "Richie fell out of the hay loft and lost his splat."
Poor Richie! But, that is how a writer was born.