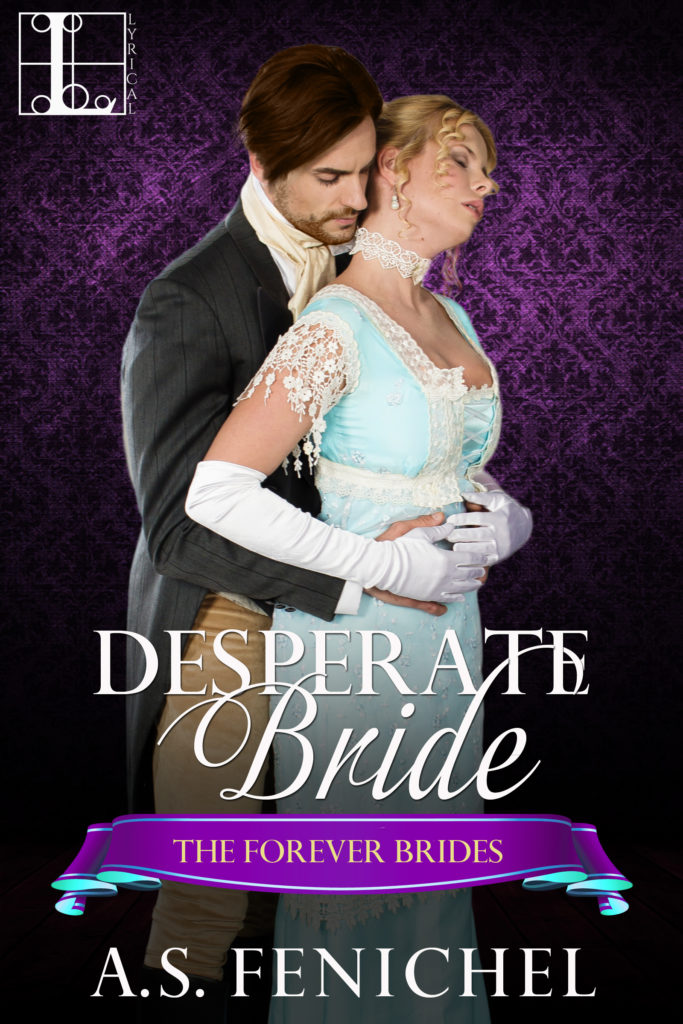 An unexpected promise . . . an everlasting passion.

An accomplished musician, Dorothea Flammel has refused more proposals than any London debutante; her only true love is her music. Dory's shimmering talent and beauty have long been adored from afar by Thomas Wheel, an untitled gentleman who can only dream of asking for the hand of a nobleman's daughter. But when her father, the insolvent Lord Flammel, arranges for Dory to marry a lecherous Earl in order to pay off a debt, she runs to Thomas—and proposes marriage to him.
Eloping to Scotland saves Dory from a disastrous fate, but what is for her a mere marriage of convenience proves more passionate—and more complex—than either imagined as rumors, scandal, and buried emotions come to light. And when a vengeful challenge from a drunken and embittered Lord Flammel puts Thomas's life on the line, will the fragile trust between husband and wife be enough to save them both?
A Lyrical Originals novel!
Buy now from:
Historical Romance ◊ Forever Brides Series
September 26, 2017 ◊ Kensington Publishing/Lyrical Press
Full-length Novel ◊ Available in Ebook & Paperback

Excerpt
Chapter 1
More than an hour reading the Westgrove Estate titles and entailments left Thomas Wheel with an aching neck. If he acquired the property, those two fields neighboring his two family estates would be perfect for the Dutch four-crop rotation method. Increased productivity could mean putting the local children in a schoolroom rather than laboring for pennies to help feed their families. The little barn on the property could be converted into a schoolhouse.
Crowly cleared his throat. The butler was tall and wide and occupied the entire doorway. "Yes, what is it, Crowly?"
"Sir, I know you said you didn't wish to be disturbed, but you have a visitor." Many visitors found the unseemly size of the man intimidating. Crowly was quiet and efficient and that was good enough for a bachelor of Thomas's standing.
Thomas pulled the watch from his pocket. Nearly midnight, no decent person called so late. "At this late hour? Send whoever it is away. It is too late for callers."
The butler shuffled his feet but did not leave. "Is there a problem, Crowly?"
"Well, sir, you see, the visitor is a young woman of apparent good breeding. She arrived in a hack and I am reluctant to put her back out on the street."
Thomas stood. "She is alone?"
"It would seem so, sir."
"Who is it?"
"The lady refused to provide a card and wishes to speak to you rather urgently."
After pulling his jacket from the back of his chair, he dressed himself. "I suppose you had better let the mystery lady in."
"Yes. Thank you, sir." Crowly's shoulders relaxed.
Within seconds, a woman draped in a black cape with a hood hiding her face entered the study. Thomas stood behind his desk and waited for her to speak, but she fussed with the edge of her cape and shifted her feet. He suspected that she was contemplating running away. "How may I help you?"
Her head snapped up and her hood fell away. There, standing in his study, was Lady Dorothea Flammel. The amber in her blond hair came to life in the firelight and Thomas had to grip the back of his chair for balance.
He did not know what he had been expecting, but in his wildest dreams he never thought to see Dory in his home. Well, maybe in his dreams, but never in reality.