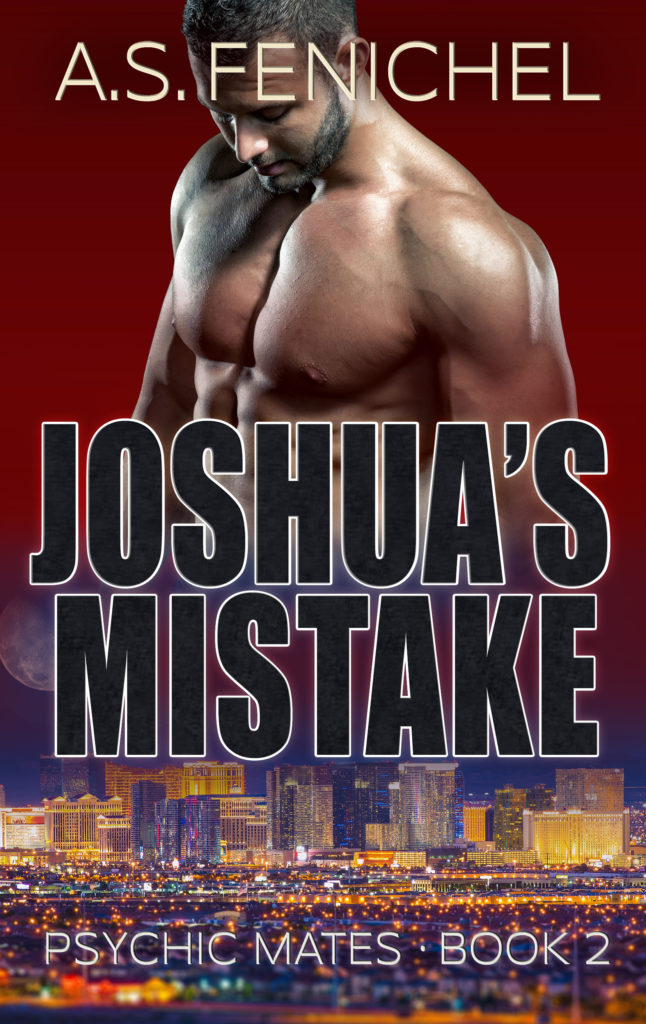 Accused of treason and the murder of her Psychic Special Forces team, Tessa is in the custody of the FBI. She's shocked and terrified when the most powerful Psi Agent in the world shows up to probe her mind and discover her guilt or innocence.
Joshua never expected to find a victim of one of his probes attractive, but he can't seem to leave her behind when all hell breaks loose. Saving the stunning blonde means being drawn into a psychic war that will definitely end his career—and likely both of their lives.
The rhythm of their psychic auras hums to perfection and neither can fight the bond, but it's all ripped away by a madman with a grudge. Tessa falls into a coma, and Joshua will have to risk his heart and soul to pull her back from the brink.
Available Now from:
Paranormal Erotic Romance ◊ The Psychic Mates Series
First Edition: March 28, 2014 ◊ Re-release: February 2017
Full-length Novel ◊ ISBN:  ◊ Available in Ebook & Paperback

Excerpt:
Joshua got up from the farm table. "I'll be back in a little while. Peggy, can you show Tessa where she can rest?"
Peggy smiled warmly. "Of course. You'll be wanting a shower too. If you give me those clothes, I'll get them in the washing machine and have them clean when you wake up."
"You're very kind, Mrs. Flack."
She waved a bony hand in dismissal. "You just call me Peggy. Everyone does."
Tessa had said all the right things to Peggy. She had been polite and controlled her emotions. Inside, she was just short of full on panic. He was leaving her. Who could blame him? Tessa didn't want to alarm the Flacks so she remained silent, yet practically screamed in her mind, "Where the hell are you going? Are you leaving me here?"
Part of her wanted him to hear and another part of her understood why he would want to get as far away from her as possible. Just because she could feel his emotions didn't mean he would sense hers. He was undoubtedly very practiced at closing off his mind. If he was really a level ten psychic, he would have to just to stay sane.
He'd likely get killed if he stayed with her. At least he'd gotten her to a place where she could try to catch a few hours of sleep and then she'd be on the run. Probably for the rest of her life, however long that might be.
From the way his head spun around, she might as well have spoken out loud. His eyes widened and then he stalked toward her. He was visceral and terrifying. His body language said he wanted her and he might take her right there in the kitchen.
Tessa held her ground in the center of the old linoleum floor. She didn't know if she wanted to move closer or run away. Everything about Joshua made her at once, curious, aroused and afraid.
Bill cleared his throat and walked out the door with his shotgun in his hand.
Peggy said, "Well, um…I'll just wait for you in the next room, Tessa dear."
Joshua didn't stop until he was standing with only a sliver of light between them. She had to crane her neck to look up at him. His mouth came within a centimeter of hers, but he never touched her.
"I'm not leaving you."
Her heart pounded in her chest and her stomach clenched painfully. "I can take care of myself."
One side of his mouth lifted. His right hand came up and calloused fingers slid across her cheekbone. He was powerful. He could kill her. If his psi rating was true, he could likely kill her without touching her, but he could just as easily snap her neck. She could defend herself, but what would be the point. This was Joshua Lakeland. Eventually he would win.
Those same fingers continued until they were threaded through her hair and he forced her to look him in the eye. "I know you can, Tessa. I'm not leaving because I don't want to leave you. I can't explain why, but we're in this together. You're going to have to learn to trust me."
She had to force air into her lungs. "I've already taken several leaps of faith. You just said you were leaving. If you want to go, then go."
He shook his head, but didn't release her. "I'm going to get rid of the car. I don't want to get picked up by the local police because we made a rookie mistake and kept a stolen car too long."
"Oh." She could feel her cheeks flushing.
His left hand came up and cupped her other cheek. He ran a thumb along her bottom lip. She wanted to be impervious to his attention, but her body trembled at his touch.
His mouth drew closer. His breath mingled with hers as her lips separated partially in shock at what was about to happen and partially in need of his kiss. Those deep blue eyes locked with hers and she couldn't blink or look away. He scanned her face to her lips, closed his eyes and stepped away.
Tessa's instinct told her she should throw her arms around his neck and take the kiss he'd nearly given. Her cautious nature kept her feet planted in the spot on the linoleum.
Only the sound of heavy breathing filled the kitchen for several ticks of the clock.
"I'll be back in a little while. You'd better get some rest." Joshua walked out the kitchen door into the yard.
---