Romance Writer's Weekly ~ What's in Your Research?

Welcome back! Here's our topic… A.S. Fenichel – I do a lot of research or my books. Tell us one or more fun/interesting thing you recently learned in your research
So this one came from me. I recently have been doing a lot of research on the French Revolution. Not so surprising since I write Regency Historical and there is a great deal of overlap from Napoleon's time and the Prince Regent. My current work in progress is set in 1808 and a lot of espionage is afoot.
Some things I learned: During this time, the methods of intelligence gathering, espionage, and counterespionage did not differ so much from modern methods, apart from the differences in technology. Compared to earlier periods, espionage was a much more intense during the Napoleonic wars. This rise in espionage resulted mainly from revolutionary events in France and the following French emigration, which was in turn, used by Britain to achieve their own goals.
France had one unsurpassed master of intrigue in Joseph Fouché, who spied rampantly on his social and professional contacts alike. Fouché remained as permanent minister of police during four consecutive regimes: directory, consulate, empire, and the restored monarchy.
Fouché, and several other "real" spies will make a prominent appearance in book two of the Wallflowers of West Lane. Those books will be coming out in 2020.
What could be better than spies and adventure mixed in with a heated romance?
---
Keep on hopping to hear what Leslie Hachtel – is finding out in her research.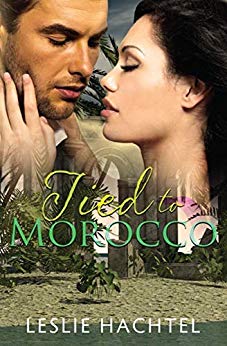 Pick up Leslies fabulous book – Tied to Morocco NOW!
Lady Catherine was kidnapped and taken to Morocco. There, she fell in love with Tazim. But, just before they were to wed, Tazim disappeared and she was told he was dead. Forced into an unwanted marriage with another, she manages to escape and make her way home to England. But Tazim is not dead. Believing Catherine betrayed him, he has vowed to exact revenge.Can they find each other again? Can their love be rekindled?
---
if you missed it you can hop back for Brenda Margriet