Romance Writers Weekly ~ Flash Fiction

Welcome back hoppers! This week's flash fiction is curtesy of Brenda Margriet – "I missed the last Flash Fiction week, so I decided to assigned it again. Write no more than 500 words using these three words: grandmother, freckle, giant"
Oh lord! Grandmother, freckle and giant? Well let's jump in and see what happens.
---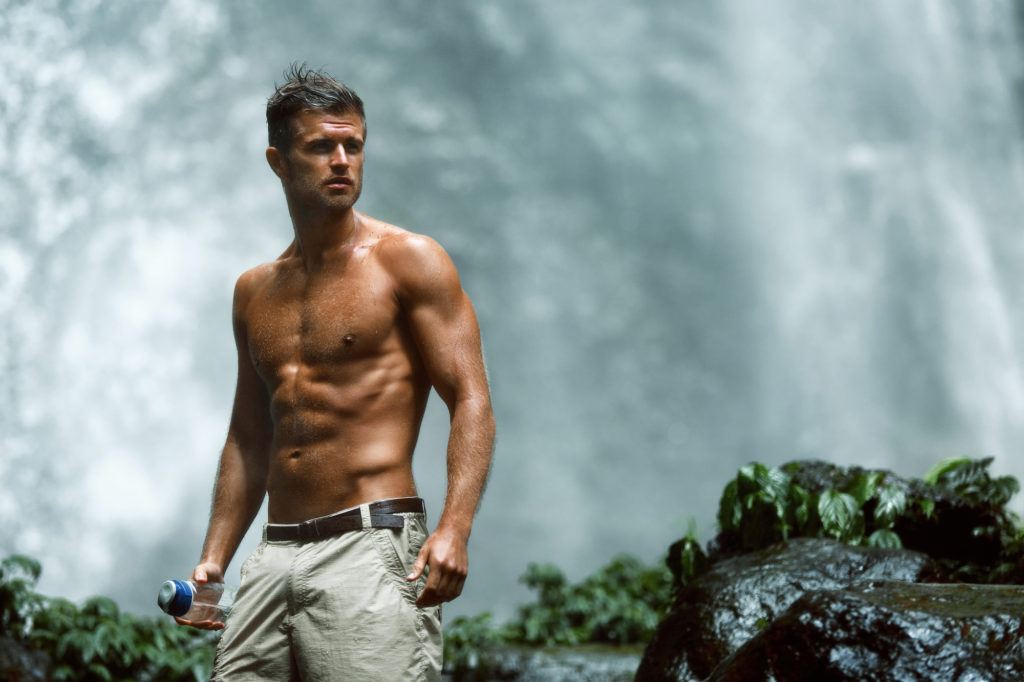 He was a giant of a man and he was walking directly toward me. I couldn't move, couldn't breathe. The Pina Colada in my hand was poised hallway to my mouth and the only thought in my head was, I'm totally out of my league here.
My grandmother nudged me from the next stool. "Close you mouth. You look like a fish, Donna."
I obeyed but wished I'd covered my freckles with makeup before we'd come down to the poolside bar. At least I had thought to put on a long white cover-up so he didn't see all my flaws, since as far as she could see, he didn't have any.
His blue bathing suit hugged slim hips and the most impressive six pack rose from the waistband and vee'd up to shoulders for days. When he was a few feet away, he smiled showing off perfect white teeth. "Hello, ladies."
It was nice the way he gave Grand the same smile he'd flashed her. Swallowing the lump in my throat, I stuttered, "H…hello."
Grand swiveled her stool around to face him. "Well, hello yourself. I can only imagine how proud your mother must be to have created you."
I wanted to die on the spot. "Grand!"
"What? He knows he handsome." Grand sipped her margarita and grinned.
"Thank you, ma'am. My mother, myself and my two brothers own this resort. If you'd like, I'll send her by and you can ask her yourself." His smile never wavered.
"How wonderful." Grand held out one perfectly manicured hand. "I'm Nancy Palace and this is my granddaughter, Donna."
He kissed Grand's hand then took mine. His eyes were the same color as the Caribbean see behind him and he seemed mesmerized by my face, freckles and all. "Dante Mallestro. It's a pleasure to meet you both."
---
Hop back if you missed Leslie Hachtel
Time to hop on over to Jenna Da Sie
---
What's new from other RWW authors?
What if your family sold you to a Sultan's Harem?
Drugged and kidnapped, Shera finds herself on a ship to Morocco to serve the Sultan. Abandoned and alone, Shera must find a way to escape and confront the people who betrayed her. She gets help from an unlikely source: the man who kidnapped her. But, he has his own secrets. And, when their partnership turns to love, the two must face constant danger to endure. But will they ever be free?