Romance Writers Weekly ~ Whatcha Readin'

This week Leslie Hachtel wants to know, the best book I've read lately.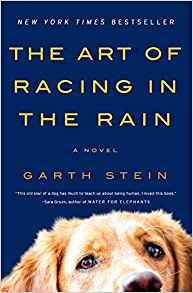 ---
I have been reading Garth Stein's The Art of Racing in the Rain. I have not seen the movie yet. I can tell you I was crying on page one and several times since. Thus, it is taking me some time to get through the book.
Written from the dog's POV it begins from the end of his perfect little life and goes backward. It's sad and touching and I'm afraid to get to the end.
---
---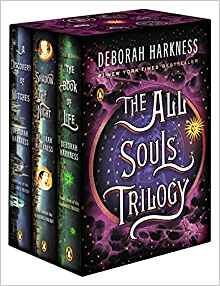 Now if you want something that will keep you totally riveted and you love paranormal, Deborah Harkness has written a fantastic trilogy. A Discovery of Withes is the first book and you won't be able to put it down or think about much else.
The stories are about Witches, Vampires and Demons living secretly among humans but in plain sight. Their is a rule (covenant) prohibiting the species from mixing. Also, theirs an ancient book that everyone wants and only Diana can retrieve.
This one had me from the first page and it never let go.
Keep hopping for Brenda Margriet
Hop back if you missed Christina Alexandra
---
What are my friends up to?
Brenda Margriet has a Fabulous sale!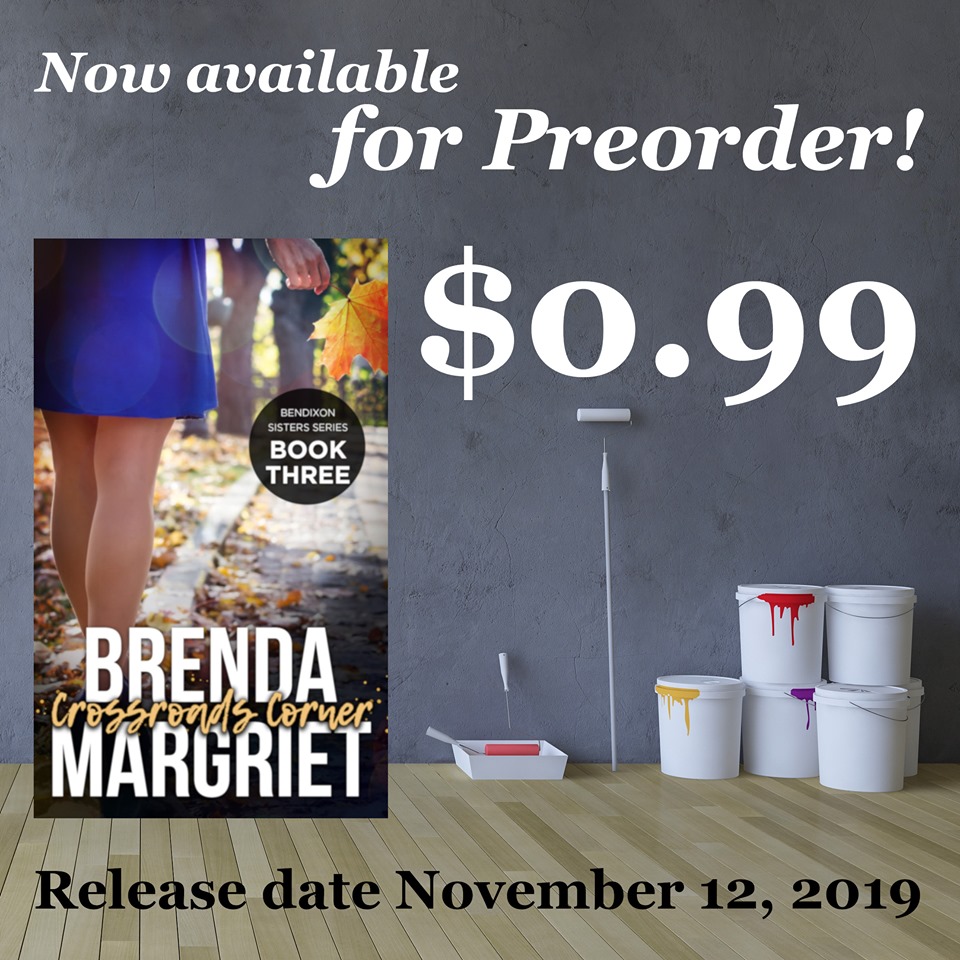 After an embezzling boyfriend puts her under police suspicion—and deeply in debt—Camryn Bendixon joins her grandfather's failing construction company. Her goal is simple—work constantly to rebuild her career and her self-esteem. And if she must drag Bendixon and Sons back to profitability by her well-manicured fingernails, that's what she'll do.

Will Danson knows life is fragile—a fact brought home when Laura, his only child, lost her sight. Determined to provide for her, he does his best to balance managing the Prince George division of the Kohlenburg Group with his young daughter's needs. But it can be a lonely road for a single dad.

Soon Camryn and Will are competing for construction bids and career-making contracts. But it is Camryn's battered heart that Will truly wants to win.
Here's where you can buy the book!

Amazon
http://bit.ly/CrossroadsCornerUS
http://bit.ly/CrossroadsCornerCA

Others
http://bit.ly/CrossroadsCornerKOBOCA
http://bit.ly/CrossroadsCornerKOBOUS
http://bit.ly/CrossroadsCornerITunes
http://bit.ly/CrossroadsCornerNOOK