Romance Writers Weekly ~ Imagine This

Christina Alexandra – Write a scene or vignette based on this picture.
To see the image we used to create our vignettes go to Christina Alexandra's page. https://christinaalexandra.net/blog/
Here's what I saw…
Perfect.
What more could Sally say about the day. She'd done all her chores and seen to the children. Now her mistress had taken them off to play after a lovely picnic. It had all be exactly as she might have dreamed.
She opened the book, it's blank pages stared back at her. If only she'd thought to bring a pencil, but even that slip up couldn't dim her happiness.
She looked out at the lake and thought of all the words she'd put to paper in the small room at the top of the house. Sighing with the joy of it, she closed the cover, held the book to her nose and breathed in the scent of possibilities.
Sally popped a grape into her mouth and put the journal aside in favor of the Shakespeare she'd brought along and read while the cool breeze skimmed over her bare toes and flirted with her skirt. Perhaps there would be more days like this. Perhaps her life had turned a corner.
After all, a month ago she never would have dreamed her employer would gift her a fine book for writing down her thoughts. No one had ever cared about her wants before. But things were different now.
The laughter of the children at play with their mother across the lake drew her attention. Putting Shakespeare aside, she rose to join them.
---
That's it for me,
Hop back if you missed Christina Alexandra:
---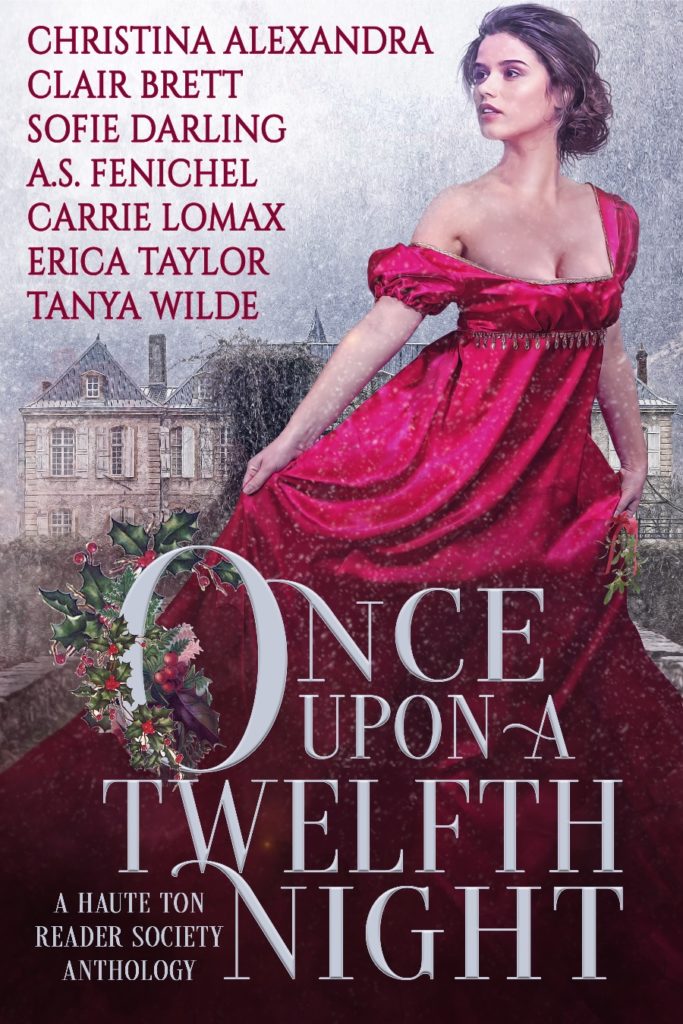 Three of your favorite Romance Writers Weekly authors are in this anthology, One Upon A Twelfth Night. You will love it and love how each of the stories is connected through one house party.
The honor of your presence is requested by The Earl and Countess of Stapleton at their house party to celebrate TWELFTH NIGHT. Festivities include: a titillating masked ball, ice skating, a romp in the local village, a naughty treasure hunt, midnight kisses in the garden and the Twelfth Night Ball where holiday magic brings about seven perfect matches.