Romance Writers Weekly ~ Spring!

This week, A.S. Fenichel, yup it was me… said, "Spring is here in the US. What's your favorite thing about the season? If you can, share a Spring related memory."
You would think that since I picked the topic, I would have all the right answers. LOL
To me, spring is magical. I'm not a fan of cold weather, and the day when I see the first leaf buds on the trees I start to get excited. Soon those little buds, will get sappy and give my world a chartreuse glow. A little while later those fledgling leaves will grow fully and fill in all the empty spaces creating a wall of green to keep the outside world at bay.
My neighbors homes will be hidden from view and their children's laughter will be the only thing that lets me know I'm not actually living in seclusion. LOL
I know it won't last, but I just love the change in season from the stark cold of winter to the delight of a warm spring breeze.
Now, if the beauty came without allergies, it would be perfect. Oh well, I guess there's always a price for perfection.
Enjoy the springtime. Great things ahead.
Hop back if you missed Jenna Da Sie
---
Have you seen the fabulous new covers for The Demon Hunters? No???? OMG! I'm so excited to be bringing back this series in just a few weeks. AND… a brand new book 4 in June 2021.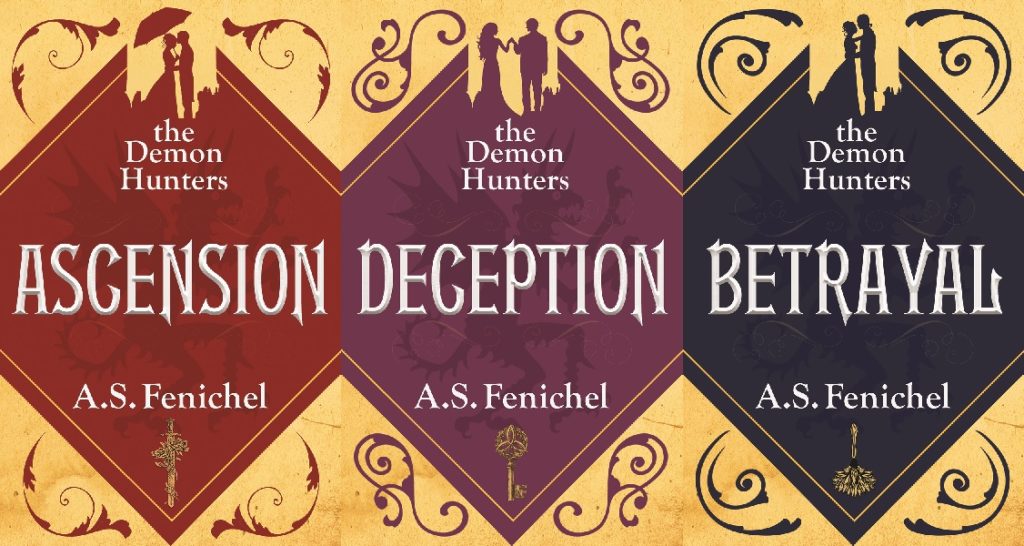 In a world fraught with demons threatening to destroy humankind, A Company of demon hunters will risk everything to save the world.