Romance Writers Weekly ~ FLASH FICTION!

Last week I was in Atlanta, GA at the Romantic Times convention. It was a great time and I'm exhausted. But, I'm back and ready for a hopping good time. This week I am again the culprit who came up with the first line for a fun bout of FLASH FICTION. Here we go…
A.S. Fenichel – Flash Fiction – My favorite color is Yellow. Here's the first line, you write the rest… Extra points if you use more words for yellow in the story. "Nothing more than a yellow house on the edge of town, but her emotions jumbled whenever she drove by." The word count is up to you.
Before I put pen to paper (or fingers to keyboard) as the case may be, did you come over from Brenda Margriet's blog? If not be sure to hop back, but first…
Nothing more than a yellow house on the edge of town, but her emotions jumbled whenever she drove by. Slowing to a stop, Milly put her Chevy Malibu in park and leaned her chin on her hands where they rested on the steering wheel. No one had lived in the house since she was a little girl, but she'd have sworn she saw movement through the dirt-clouded windows. The paint was peeling and faded to butter rather than the sun-bright gold of fifteen years prior.
Time slipped away and a dog barking in the distance snapped her out of her trance. "It's just a house and an empty one at that."
In spite of her rational mind, her heart sped up as she opened the car door and stepped onto the dry dirt driveway. Brown and dusty as if nothing would dare grow close to where evil had won over good. All the grass had died long ago and not even the weeds flourished in the desert heat.
Dressed in a navy suit and tan heels, she would be the picture of calm assurance at her interview. Just this one thing to put in the past before facing her future. Speeding her steps, she approached the front door, turned the knob and stepped inside. A rat scurried across the floor and out toward the kitchen.
Milly resisted the urge to scream and run. Taking a deep breath, she swallowed down the panic rising in her throat and took in the living room where her life had changed forever. Fifteen years of dirt and grime could not hide the dark blood stain marring the couch or the memory of where her mother took her last breath.
One random act of violence had changed her world. One man who happened upon their little house as he ran from the state prison had made her into the woman she was. One last look and she would get out of this town forever, but the memories would follow her. The horrors would never leave, they would drive her to be more than poor orphaned Milly. Millicent Brady would make a mark on the world. Surviving was not enough.
The broken glass in the bay window allowed a hot breeze to move the tattered curtains and snap her back to the present. "It's going to be okay."
The curtains whipped out and settled back against the rotting shiplap.
Milly closed her eyes and let the warm memories of her sweet mother flow through her. She hadn't had her long, but it had been enough to keep her sane and kind in the years since. Giving one last look at the Spartan ruins of her childhood, she left the old yellow house and headed east to the future.
That's it for me. Hope you liked my little story and come up with some ideas of where "east" may be taking young Milly and her dreams of a better life.
Keep on hopping to Dani Jace's blog and see where she took my favorite color.
____________________________________________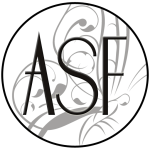 Hop over to my Amazon page. A bunch of my books are on sale for just .99 and Ascension is FREE! Go get 'em while they're hot.
Can't get enough of me and my books? Join Andie's Angels on Facebook. We'd love to have you.