Romance Writers Weekly ~ Romance is the Jam!

Does romance mean more than just silly love songs? Maybe you hopped over from Jenna Da Die and she told you what she thinks about it. This week Leslie Hachtel asked, Do you think what we do as romance writers is important? Please explain why.
Here's the thing…Life is hard and tucked into the difficult parts we are gifted with eruptions of pure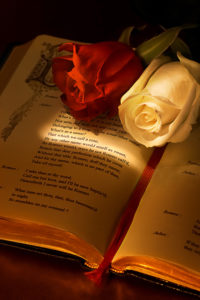 beauty. On of those lightning strikes is love. I've been incredibly lucky in my life to have found true love twice. It's nothing to sneer at. Love is magic that can't be explained or denied. Most people find it whether they want to or not. It's Pain. It's Purgatory. It's Exquisite. It's a warm blanket on a cold night.
I write romance because I was given the ability to tell a story. I suppose I could tell stories of death and destruction. And…frankly, sometimes my books deal with that too. I write romance because people need to escape into the beauty of true love. For me and for millions like me, it's as necessary to experience love as it is to break in and out.
I'm in love now but that doesn't mean I don't still need that tingle of a new and exciting love. I need it and I find it in fiction. A well written romance novel transports us to a slice of heaven each and every time. It's important. It's necessary. It's why I was put here; to bring my brand of love to the world.
---
Keep hopping and learn why Leslie Hachtel thinks Romance is important.
---
A Lady's Honor is almost here. Read the first few chapters before the book arrives on shelves. Just click the link under BOOKS.
Or if you're a NetGalley subscriber, you can read A Lady's Honor right now and review it for me. I would love that.