Romance Writers Weekly ~ Where Does She Get Those Wonderful Toys?
Another week, another Blog Hop from Romance Writers Weekly. I love it!
This week it was my turn – A.S. Fenichel asks: Choose one of your books and tell us where the idea came from. Was it a dream, an overheard conversation, did it spark from a previous book you wrote? How did the idea come to you and how did it evolve into a full story. If you want to share a snippet, that would be awesome too.
Here we go! Ideas for books come to me in many ways. Once I was sitting listening to a bunch of authors talk about their books during a conference panel and all of the sudden I had this great idea for a new series. It didn't have anything to do with what they were saying, but somehow they inspired my imagination to pump out a great idea.
–
What does that have to do with Mayan Afterglow. Not much, but that's where the idea started. A weird little dream just before I woke up. The next day I saw a call from a publisher looking for novella length stories about the End of Days. Now this is where it gets "weird writer". Somehow my brain took the court jester and turned him into a hot thief robbing homes deserted after End of Days. The maiden was still a maiden, but she was captured by the Lord of the Dead and held in his world.
–
Here's how that scene turned out:
---
That's it for me this week. Hope you liked this little taste of my very first foray in to publishing.
Did you miss something? Go back and find out how S. C. Mitchell finds his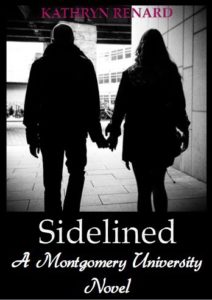 inspiration.
–
___________________________________________________