Romance Writers Weekly ~ What's in Your Purse?

Hello sweet reader! Back again for another round of Romance Writers Weekly. In case you're new to our little hop, here's how it works. Each week, a memeber/author picks a topic and we all write a blog based on that topic. Some weeks it's about writing and some weeks it's about life. We always clue you in to who's next and give you a link to follow along.
This week, Jenna Da Sie asked, "What do you carry in your bag/purse? What is in it right now?"
This was a fun one. Here's what I carry around in my purse: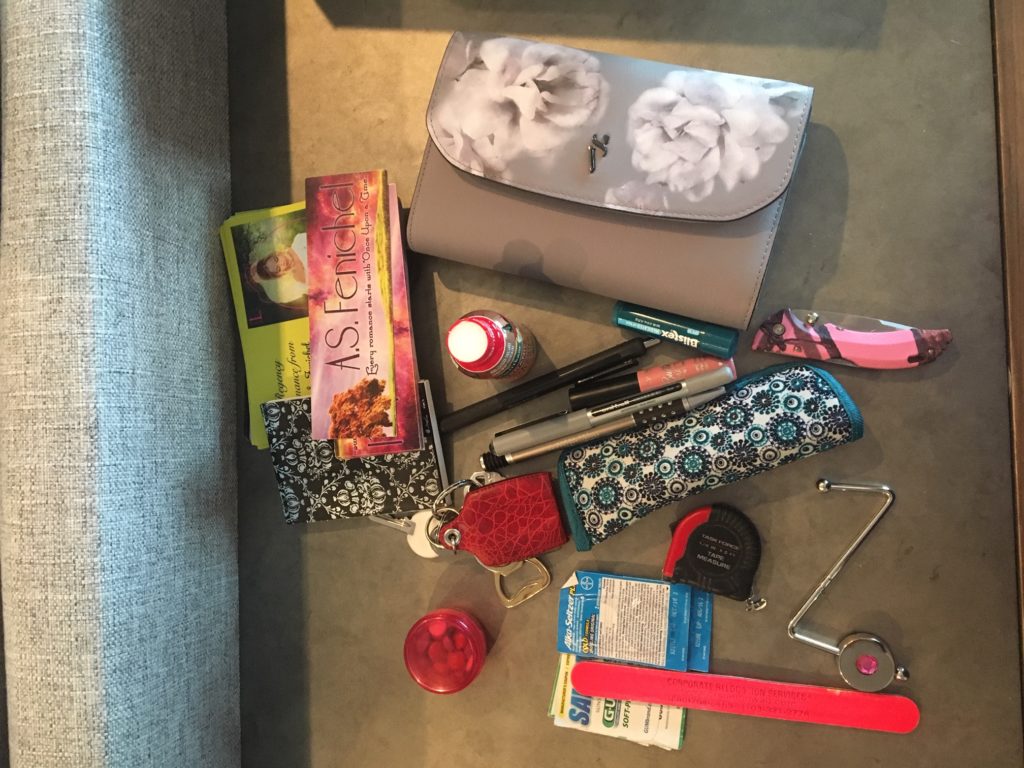 Three pens (Not sure why I need three, but I'm covered in case of writerly emergency.)
Of course, I have a little pad to jot notes.
Blistex and lip gloss…Both very important.
My wallet, cheaters and keys are necessities.
I have that little pink bottle with aspirin, ibuprofen and Aleve because you never know when someone needs one of those.
Cold medicine for REAL emergencies.
An emery board and fancy toothpicks, these can save you in a pinch.
I always carry a tape measure, and I can't even tell you how often I need it. It's has helped me make a purchase decision on hundreds of occasions.
The metal thing is to hang my purse from a table or bar and comes in handy quite often.
Pocket knife was a gift from my husband because I asked to borrow his hundreds of times. I've used it a few times, but mostly I still ask him. LOL
Book cards and bookmarks just in case I'm chatting with someone and my books come up in the conversation.
The little bottle is apple cider vinegar. This is a little known secret. If you suffer from heartburn, you need to know this. A teaspoon of this in water will take the heartburn away instantly. I swear!!! I know it sounds backward, but it works every time. I warn you it tastes horrible and you have to add water or it will burn your throat, but if the heartburn is bad, it can ruin your day or night. I usually put it in about three ounces of water and chug it down before I an think about it. I promise you, in a couple of minutes your heartburn will be gone.
I guess that's it. My very full purse. I was a little surprised how clean it actually was. LOL What's in yours?
---
Hop back if you missed Jenna Da Sie or you can keep right on hopping to see what Brenda Margriet carries around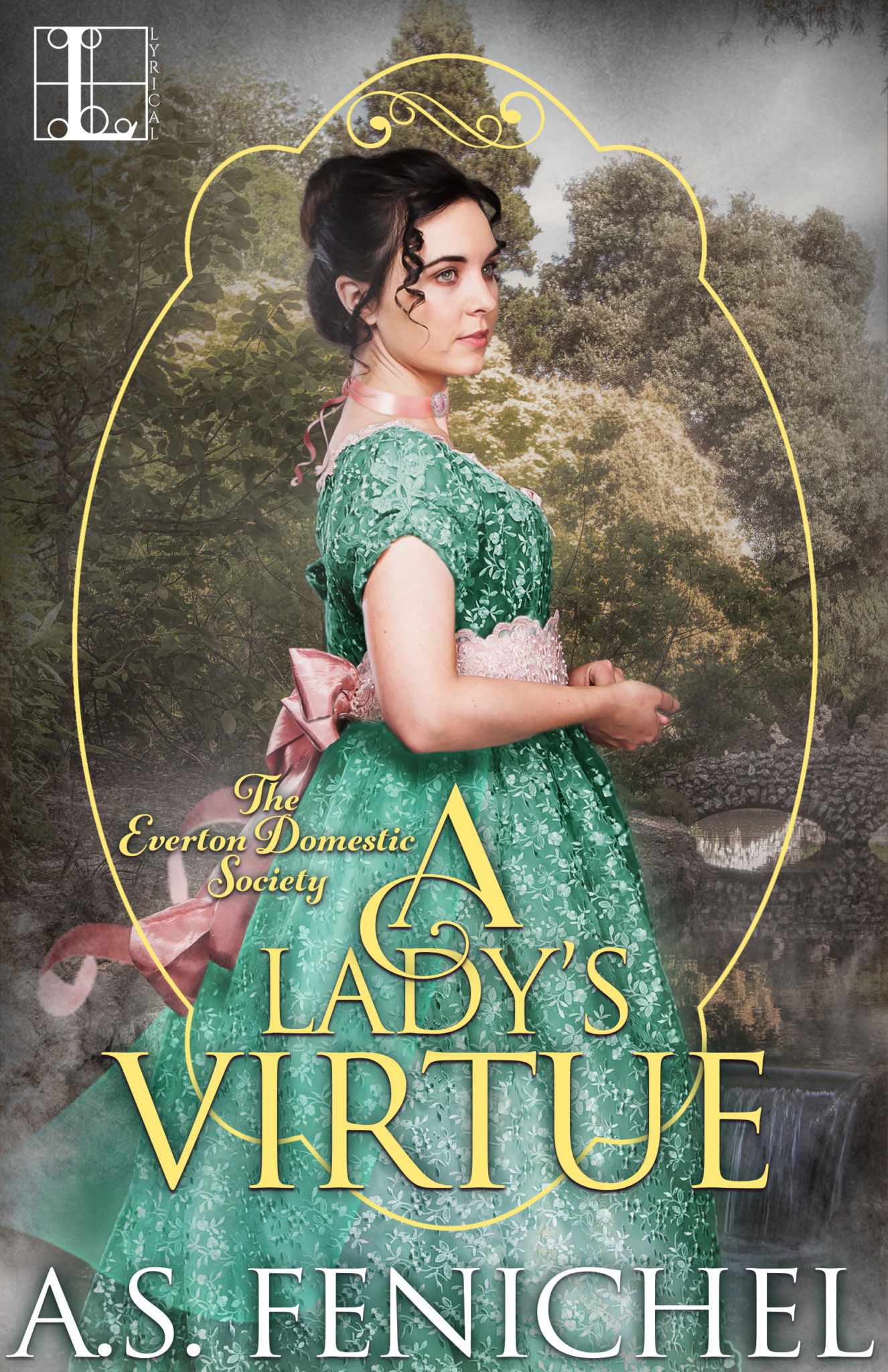 Have you read A Lady's virtue yet?
You can pick up your copy by clicking books and then go to your preferred vendor.
Find out today, why a broken engagement leads Sylvia to true love.