Romance Writers Weekly ~ My Love Story

Welcome back. It's been a busy week, but now it's time to talk romance. This weeks topic came from
J.J. Devine – "One of my favorite sayings is, "Every love story is beautiful, but ours is my favorite." Tell me your favorite love story."
J.J. is right, ours (mine and Dave's) is my favorite.
We met about three months after my first husband passed away. I was not ready to date or even think about dating. We had mutual friends, so we saw each other from time to time and we became friends. Finally, months later, I agreed to a date. It was lovely and it was about two weeks before I moved to Europe for seven months.
After I moved, everyday I would receive an email from Dave. Imagine getting a love letter every day. It was so sweet and sexy. If a man was going to sell himself, Dave did it with style. Each day I would rush home from work excited to read what he'd written.
I moved in July and in October, Dave flew to the Netherlands to see me. I mean, talk about BIG gestures. If a man you had one date with will cross an ocean for you, that's impressive. He stayed for five wonderful days and I was totally hooked by the time he returned home.
We had our ups and downs as I recovered from my loss, but we've been together for sixteen years now and life is good. Not quite as romantic as those early months of wooing, but pretty darn fabulous.
What's your favorite romance?
---
Did you miss Leslie Hachtel's blog? You can hop back.
Keep on hopping for Jenna Da Sie's favorite romance.
---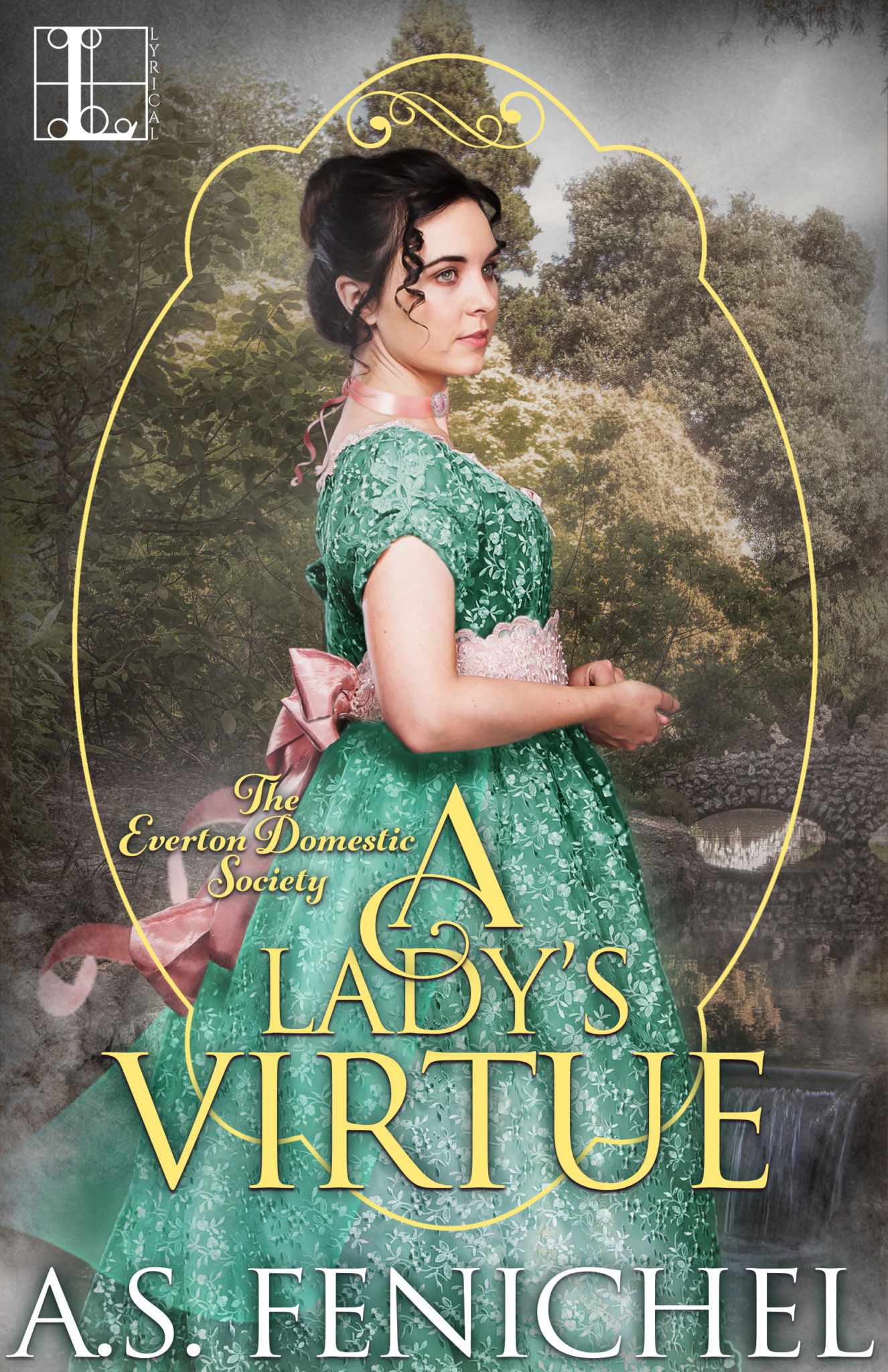 Have you read A Lad's Virtue yet?
I think you will love this tale of what happens when a strong women loses everything she thinks is important in her life.
Come read how Sylvia expands her horizons.
Can a broken engagement ignite the spark of true love?

Sylvia Dowder had almost made it to the altar when her fiancé unexpectedly became a viscount, and dropped her like a stale crumpet to make a more "suitable" match. Though Sylvia's heart has been crushed, her spirit has not. She puts her wits and social savvy to use as a secret gossip columnist—and as the Everton Domestic Society's party planner to the ton. Luckily, she's not in danger of ever falling for an aristocrat again…

Especially not one like Anthony Braighton, Earl of Grafton. Raised in America, Anthony sees no reason to marry when he can enjoy all the perks of being an eligible earl. Determined to convince his family he doesn't need a wife, he hires Sylvia to act as hostess and decorator for upcoming parties. Yet Sylvia is as adept at captivating his interest as she is at beautifying his home. And despite this Everton lady's aversion to titled men, some attractions can't be denied—and love rarely does go where it's told . . .