Romance Writers Weekly ~ Flash Fiction

I hope you hopped with us last week. Be sure to catch up in you missed it. But it's a brand new week and we have a brand new hop. This week Jenna Da Sie wants us to Write a flash fiction in 500 words or less that includes the words: sunscreen, camera, tourist.
Here we go!
Wiping the sunscreen from the lens of her camera only made it smudge. Hanna had done some dumb things in her twenty five years of life but she would not miss photographing her first view of the Grand Canyon.
"Can I help?" A full deep voice asked as his body blocked out the sun.
Looking up only gave her a view of his outline with the sun behind him. Even that was enough to make her mouth water. "Only if you have lens cleaner."
When he knelt down next to her and opened his fancy camera bag Hanna had to stifle a gasp. Curly brown hair, tan skin, broad shoulders and when he looked up, eyes so green the could have swallowed her alive. She couldn't breathe.
"I know I have one in here. Just hang on a minute." He went back to his bag.
"Take your time. I'm sure you have better things to do than help a silly tourist with her camera." Unable to take her gaze away from the way his muscled flexed along his forearms, her mouth went dry.
He pulled a yellow cloth from his bag and a small spray bottle. He sprayed the cloth and reached his hand toward her. "Here, let me."
Instead of using caution, Hanna handed her expensive new camera over to a total stranger. "You don't have to do that."
Once he'd cleaned and inspected the lens, he handed the camera back to her. "It's my pleasure. I'm James. If you want, we can go have a look together. There's a big crowd. You'll be perfectly safe."
She shook his strong and slightly rough hand. "I suppose its less dangerous than standing here alone with you. I'm Hanna."
He was so beautiful standing by the busses, it never occurred to her it might be dangerous to remain alone with a strange man after the crowd had gone to see the view. She really needed to be more careful.
His smile was devastating and shot a rocket to her gut and lower. This trip was about finder her own way, but maybe a detour was in order.
.
That's a good start. What do you think?
---
Either hop back to Dani Jace's blog or keep on hopping to see what Jenna Da Sie has in store. 
---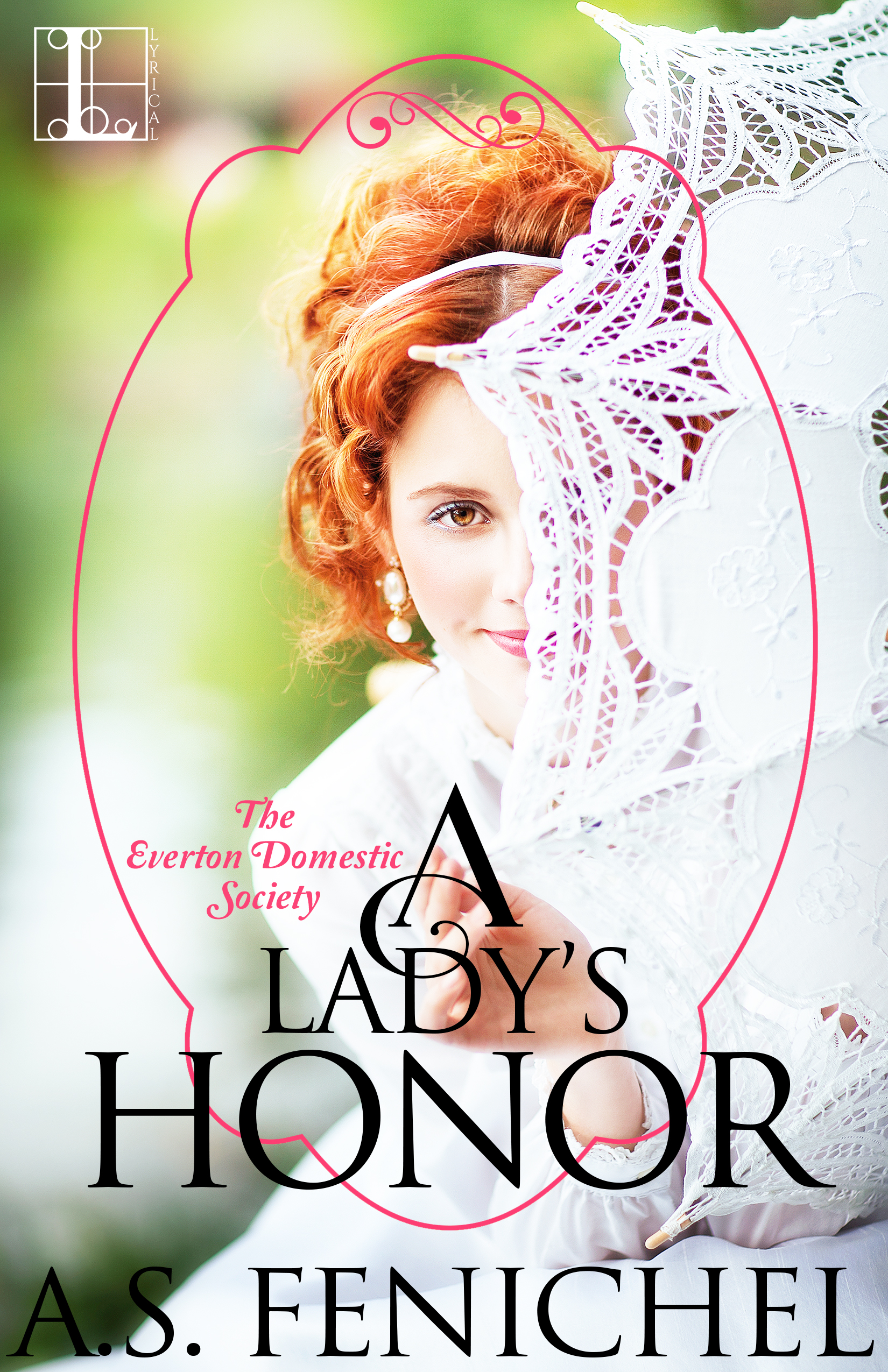 Have you picked up your copy of A Lady's Honor yet? It's an Amazon Bestseller and it getting rave reviews. Here's a bit more.
Not every match is made at the marriage mart…
After a disastrous, short-lived engagement and years of caring for her ailing grandmother, Phoebe Hallsmith is resigned to spinsterhood. But if she must be unmarried, far better to be of use than languishing at home, disappointing her parents. As an employee of the Everton Domestic Society of London, Phoebe accepts a position at the country home of an old friend and discovers an estate—and a lord of the manor—in a state of complete chaos.
Losing himself in the bottle has done nothing to ease Markus Flammel's grief over losing his wife. Not even his toddler daughter can bring him back from the brink. Now this fiery, strong-minded redhead has taken over his home, firing and hiring servants at will and arousing unexpected desire. As not one, but two, suitors suddenly vie for Phoebe's hand, can Markus move past loss and fight for a future with the woman who has transformed his world?
Buy Links
Amazon – https://www.amazon.com/Ladys-Honor-Everton-Domestic-Society-ebook/dp/B073PB8P6N/ref
Barns & Noble – https://www.barnesandnoble.com/w/a-ladys-honor-as-fenichel/1126718084?ean=9781516105847
Kobo – https://www.kobo.com/us/en/ebook/a-lady-s-honor-1
Google Play – https://play.google.com/store/books/details/A_S_Fenichel_A_Lady_s_Honor?id=x6wrDwAAQBAJ
iBooks – https://itunes.apple.com/us/book/a-ladys-honor/id1257498192?mt=11s
What people are saying about A Lady's Honor
"A Lady's Honor has a lot going for it: silky smooth prose, a fresh and fun premise and a blazingly competent heroine." – RT Book Reviews
"And yes I laughed and I cried, and I cheered for my friends. I say this is a 5-star story for sure. Happy reading." – Amazon Reviewer
"What a great surprise. Ms. Fenichel has delivered a book that is well-written and packed with fantastic characters." – Amazon Reviewer, Deb.
"Beautifully written, this emotional Regency romance pushed all the right buttons for me." – Amazon Reviewer, Margaret.
"Fenichel has captivated me mind and soul with her beautiful writing style, I cannot wait to add more of her to my TBR." – Suey Library
"AS Fenichel gently seduced me into the Everton world and I find myself longing to see more HEA's for the disavowed and independent women of this historical time. – Goodreads Reviewer Ani