Romance Writers Weekly ~ Words, Words and more Words

Welcome back to Romance Writers Weekly blog hop. This week's topic comes from Brenda Margriet – It may seem obvious, but writers love words. And most of us have our favorites. Give examples of your favorite words (the more unusual the better). Have you ever made up a word because there just isn't one that describes exactly what you want to say?
I love the word portulaca. I've always just liked the way it rolls off the tongue. If you don't know, a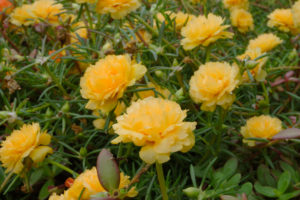 portulaca is a very pretty flower with succulent leaves. They come in all different colors. So not only do I LOVE the word, I adore the flower. The flowers only live one day but then there are new blooms each morning and when the flowers dry up, all the little seeds can be popped in the ground to make new plants. Sometimes they even reseed themselves. Say it out loud "PORTULACA" por-too-la-ca…. Unfortunately, I have never worked it into one of my books. I'll have to look up the origins and see if they were around in Nineteenth Century England. 😉
I love curse words, but I guess I'll pass on sharing my favorites here. If you ever catch me at a signing, we can have coffee and I'll dish on my favorite cusses.  LOL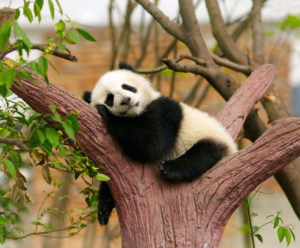 LIMINAL – This is one of those words I just adore and this one I have worked into a few of my books. Liminal is a sensory threshold (I love the word threshold too) where things are barely perceptible and you are incapable of response. You know that delicious moment between awake and asleep? That's liminal.
I'll stop here before I start posting pictures of thresholds and who knows where that will take us…
One more gratuitous sleeping baby picture. 😀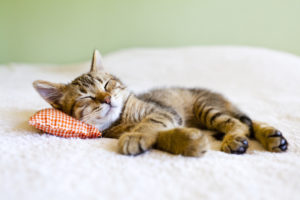 If you missed Jenna Da Sie you can hop back or keep going forward and find out Leslie Hachtel's  favorite word. 
---
Preorder is available for A Lady's Escape. I can't wait for October when you'll all get to meet Millicent and fall in love with Preston.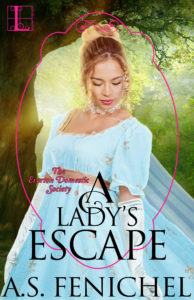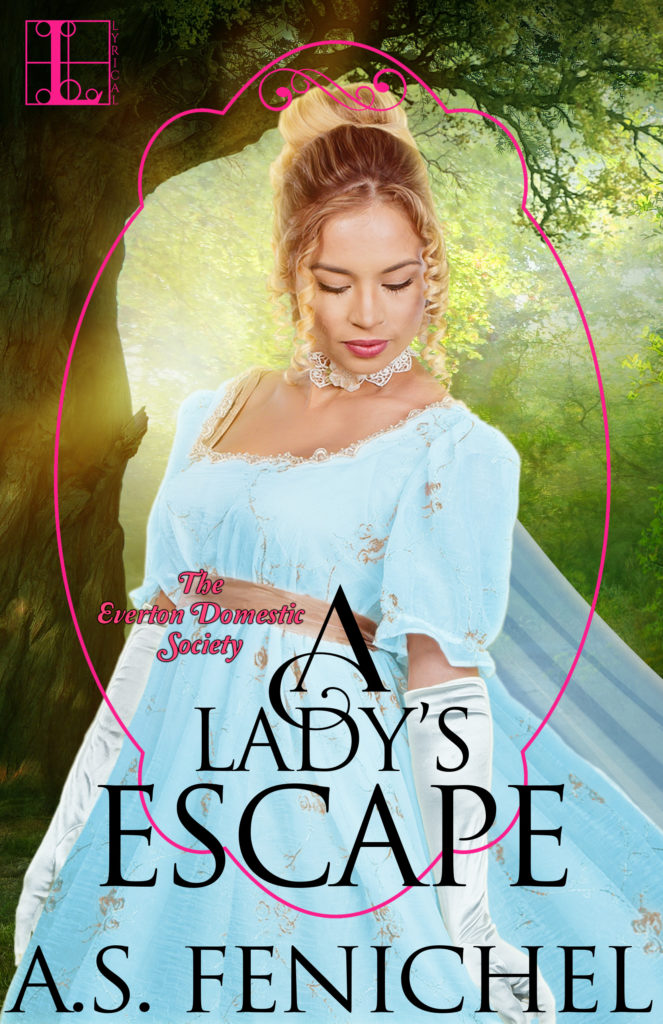 The perfect match may be closer than they imagine . . .

.
Despite her disastrous London debut, Millicent Edgebrook has proven skilled at securing matches—for every young lady but herself. Resigned to spinsterhood, and eager to gain independence from her lovable but eccentric uncle, Millie joins the Everton Domestic Society. Her first assignment: find a bride for Preston Knowles, Duke of Middleton. How difficult can it be to secure a match for a handsome, eligible aristocrat? As difficult, it seems, as resisting her own attraction to the duke…
.
Preston has promised himself not to be ruined by love. After being rebuffed by two perfectly respectable candidates, he'd rather remain happily single for the rest of his life…if only his mother would let him. Yet suddenly, he's fantasizing about the lovely matchmaker she's hired—the least suitable bride imaginable. Millie's past is shrouded in scandal, and the Everton Society forbids relations between employees and clients. But even with so many obstacles against them, Preston longs to convince the woman he adores that love trumps rules every time…