Romance Writers Weekly ~ Who Inspired YOU?

I took a week off, but now I'm back for more RWW hopping!
This week I asked the group… What inspires you? Do you or did you have a mentor, parent or friend who you credit with making you the person you are today? It doesn't have to be a person: music, art….
When I was young, I was in spired by the theatre. I loved the stage and all the people on it. I loved Broadway. I had an 8th grade teacher who took a bunch of us to several shows and my mom took me and my siblings too. When I was in high school I caught the acting bug big time and eventually finished up my senior year at the Theatre Arts High School. I went to college for theatre too. Then, one day, I realized the other students had plans to wait tables and live six to a room in NYC. That was when I realized, despite being talented, I didn't want it as much as my contemporaries.
So, I got a job, married young and worked hard and for many years didn't have a passion for anything besides my husband. It wasn't bad, but it wasn't inspired either.
Finding writing was the thing that made the my journey make sense. I might not have been meant to be an actress, but all of that was a study and insight into people. People who would eventually find their way to my pages. Art inspires me. The teacher who showed me what theatre could be inspired me. The college professor years later who said my short stories were really good, inspired me.
What inspires you?
Hop back if you missed Leslie Hachtel
---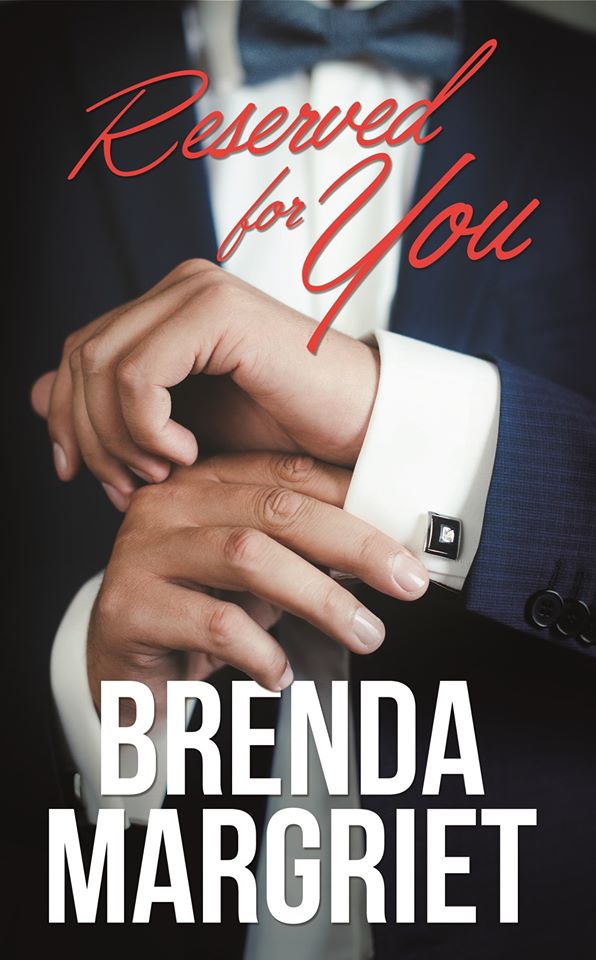 This week only, Brenda Margriet's RESERVED FOR YOU is just 99 cents!

Iron Chef meets The Bachelor in this contemporary romance set behind the scenes of a reality television show.
All Jemma Hedge wants to do is care for her ailing grandmother, and a job behind-the-scenes on the reality show Reservations for Two is the perfect opportunity. There's one rule—no fraternizing with the cast. Easy enough, until she meets the show's sexy bachelor, Paul Almeida, the smouldering restaurateur she's already had the displeasure of meeting.
Paul risked more than money when he opened his dream restaurant. To give his fantasy a fighting chance he accepts the role of Chef d'Amour on a brand new reality show. Flirting with the women vying for his heart should keep him too busy to worry about overstepping boundaries with the crew, until he spots Jemma.
The ingredients for love are at hand. Can Jemma and Paul create the perfect blend?
Clink this link to find it at your favourite retailer!