Romance Writers Weekly ~ Be My Valentine

It's an exciting week for Romance lovers. So Leslie Hachtel said, Tomorrow is Valentine's Day. Why is it special for you? And what do you wish for?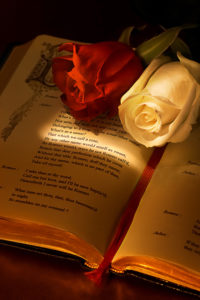 To be honest, as holidays go, I'm not that good at Valentine's Day. I know, I know, I should be able to whip up something romantic at an instants notice. Yet, I rely on my wonderful husband to bring the romance to my life. LOL I love it when my hubs goes out of his way to make a fuss over me. Flowers, candy, a nice dinner out or at home. I love it all. No idea what he's got planned for me tomorrow, but I was banished from his office for about an hour last week, so I'm sure something is in the works.
Tell me about your perfect valentine.
---
Hop back if you missed
Jenna Da Sie
or keep on hopping to 
Brenda Margriet
and find out what she loves about the most romantic day of the year.
---
I will be making a few signing stops this year and if you live in or near Texas, I would love to meet you. You can find the full schedule HERE
My firs stop is in Houston

North Houston Hyatt Regency Hotel
425 N. Sam Houston Parkway E,
Houston, TX 77060
July 14, 2018 10:00 – 5:00