Romance Writers Weekly ~ Flinging through Fall

Welcome to the Romance Writers Weekly blog hop. did you hop over from Jenna Da Sie's blog? No? Well you can always hop back or just keep on hopping until you come back around to her.
This week, the lovely J.J. Devine asks, what is your favorite fall activity?
.
I have to admit, I've always been a Summer girl. I like it when the weather turns warm. However, after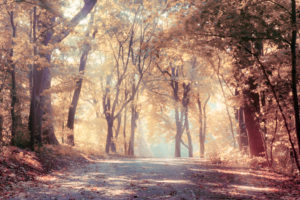 living in Texas for the last nine years, it's kind of nice when the cooler weather kicks in. Several things happen when the nights drop into the 50s or lower. First, the hot tub gets filled up. Oh, how fabulous it is to slip into the hot tub before dawn comes up and drink my coffee while watching the sun rise over the lake. It's inspiring.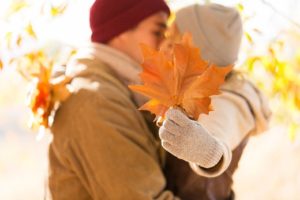 The other thing that happens, the gas fireplace gets fired up. We use our fireplace to heat the house for most of the winter. Rather than turn on the heat, I love to pop on the fireplace and get all toasty warm.
When I was young there were pumpkins to carve and leaves to jump into, but now I'm all about the comfort of keeping warm when the weather turns cold. What about you? Do you have something you just LOVE about the Autumn?
.
Keep on hopping and see what
Leslie Hachtel Likes
to do when the weather turns cooler.
---
There's still time to buy your copy of Desperate Bride. A story about how far a woman will go to protect her love of music. If you've ever been passionate about anything, this book is for you.
I think you're really going to love Thomas and Dory's story.
An unexpected promise . . . an everlasting passion.
.
An accomplished musician, Dorothea Flammel has refused more proposals than any London debutante; her only true love is her music. Dory's shimmering talent and beauty have long been adored from afar by Thomas Wheel, an untitled gentleman who can only dream of asking for the hand of a nobleman's daughter. But when her father, the insolvent Lord Flammel, arranges for Dory to marry a lecherous Earl in order to pay off a debt, she runs to Thomas—and proposes marriage to him.
. 
Eloping to Scotland saves Dory from a disastrous fate, but what is for her a mere marriage of convenience proves more passionate—and more complex—than either imagined as rumors, scandal, and buried emotions come to light. And when a vengeful challenge from a drunken and embittered Lord Flammel puts Thomas's life on the line, will the fragile trust between husband and wife be enough to save them both?
Buy Links
Amazon – https://www.amazon.com/Desperate-Bride-Forever-Brides-Fenichel-ebook/dp/B01MS3618J/ref=asap_bc?ie=UTF8
Barns & Noble – http://www.barnesandnoble.com/w/desperate-bride-as-fenichel/1125424536?ean=9781601839664
Kobo – https://www.kobo.com/us/en/ebook/desperate-bride
Google Play – https://play.google.com/store/books/details/A_S_Fenichel_Desperate_Bride?id=9nvRDQAAQBAJ
iBooks – https://itunes.apple.com/us/book/desperate-bride/id1196955489?mt=11
---
Enter to win this adorable Romance is Timeless
Owl Watch Necklace