Romance Writers Weekly ~ A Not So Spooky Halloween Story

Welcome back on this very fine Halloween! This week Jenna Da Sie asks, Do you dress up for Halloween, and if so, what are you planning this year? What did (or will) you do to celebrate? Or, tell us a favorite Halloween story from years gone by.
Some of you may know, I turned fifty last month. 🙁 LOL I think I've gotten to the age when the stories that use to embarrass me are funny. So here goes…
.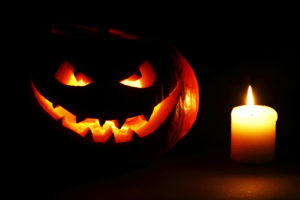 When I was five my mother made me a clown costume. It was huge and fit over a coat. It was really adorable and I went trick or treating with my sister, cousin and some friends. That was back in the days when you could send your kids out in the neighborhood and not worry that they wouldn't come home.
.
So off we went to trick or treat in our little corner of
Long Island, NY. Mind you, I was five as was my cousin and my friend Nina was four.
.
By the end of a long afternoon of candy gathering, I was tired and sat down on the curb to rest. I sat
right in a big pile of dog crap. Yup…. And that is all I remember of that particular Halloween. HaHaHa!!!
Now tell me yours… It can't be worse than this. 😀
---
Don't forget to pick up your copy of Desperate Bride.
I think you're really going to love Thomas and Dory's story.
An unexpected promise . . . an everlasting passion.
.
An accomplished musician, Dorothea Flammel has refused more proposals than any London debutante; her only true love is her music. Dory's shimmering talent and beauty have long been adored from afar by Thomas Wheel, an untitled gentleman who can only dream of asking for the hand of a nobleman's daughter. But when her father, the insolvent Lord Flammel, arranges for Dory to marry a lecherous Earl in order to pay off a debt, she runs to Thomas—and proposes marriage to him.
. 
Eloping to Scotland saves Dory from a disastrous fate, but what is for her a mere marriage of convenience proves more passionate—and more complex—than either imagined as rumors, scandal, and buried emotions come to light. And when a vengeful challenge from a drunken and embittered Lord Flammel puts Thomas's life on the line, will the fragile trust between husband and wife be enough to save them both?
Buy Links
Amazon – https://www.amazon.com/Desperate-Bride-Forever-Brides-Fenichel-ebook/dp/B01MS3618J/ref=asap_bc?ie=UTF8
Barns & Noble – http://www.barnesandnoble.com/w/desperate-bride-as-fenichel/1125424536?ean=9781601839664
Kobo – https://www.kobo.com/us/en/ebook/desperate-bride
Google Play – https://play.google.com/store/books/details/A_S_Fenichel_Desperate_Bride?id=9nvRDQAAQBAJ
iBooks – https://itunes.apple.com/us/book/desperate-bride/id1196955489?mt=11
---
Enter to win this adorable Romance is Timeless
Owl Watch Necklace