Romance Writers Weekly ~ Beating the Heat

Thanks for stopping in this week. They started framing our house and I have a basement and a upstairs floor so far. If the rain stops I should have walls upstairs this week. 😀
.
I'm the culprit this week. That's my way of saying I was the one to pick the topic, and it's a dandy considering the heat this summer in the US. Here we go… "It's HOT! What's your favorite way to keep cool during the Dog Days of Summer? It can be anything."
.
I grew up in New Jersey, so the best thing to do when the weather gets hot is head down to the Jersey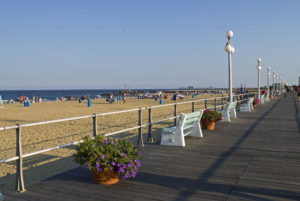 Shore. The funny thing is I'm not that big a fan of the beach, but I love the shore. In NJ the coast has all white sand and wild gray waters. It's beautiful with a breeze blowing in from the east. All of you readers across the pond, we thank you for the breeze. 😀 Most of the coastline has a boardwalk. Some areas it's just for walking and gazing at the ocean, but in places like Long Beach Island and Seaside Heights, the boardwalk is bustling with arcades, food, rides and so much more.
.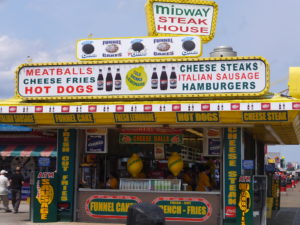 There's nothing like walking down the boardwalk in Wildwood, NJ eating an Italian sausage sandwich, smothered in grilled onions and peppers, and the grease dripping down your arms to your elbows. The spice of the meat and the sweet of the vegetables along with the salty sea air. (((SIGH))) Good Gracious I miss that!.
.
What do you love to do most in the summer? How do you beat the heat?
---
.
.
---