Romance Writers Weekly ~ When the Holiday Spirit Moves You

Welcome back to the HOP! This week
CL Marcolini
said, The holiday season is upon us! What do you do to get into the holiday spirit?
.
Two things get me going for the holidays. Music and decorating my house. The funning thing is I always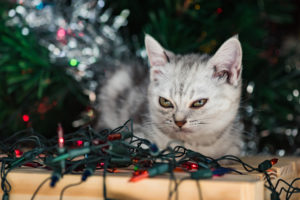 put off the decorating. Even though, once I get going, I really enjoy it. I still put it off. My husband, on the other hand, has the outside of the house decorated on Thanksgiving Day every year. (over achiever) LOL. He's wonderful!
.
Eventually, as a hint, he'll carry all the boxes down from the attic and put them in the dining room. "Sweetie, the Christmas stuff is all here for you when you're read."
.
Andie grumbles in response, "Bah Humbug."
.
However, I will take the hint in a day or two and get everything pulled out of boxes and placed around the house while Direct TV plays holiday tunes and I sing along. By the time I've finished an entire day has passed and I'm ready for festivities.
.
Now, tell me how you get in the Holiday mood?
.
---
Authors4Veterans
Special Giveaway
Where do the family members of injured service members stay when their loved one is hospitalized? The answer: The Fisher House?
The Fisher House is where spouses and family members stay when the service member (the person they love) is hospitalized.
The Fisher House is a safe haven for people whose life has instantly crumbled around them.
This year I joined an amazing group of authors who made it their goal to give to The Fisher House so the Fisher House could keep giving to military families.
As part of this event this amazing group of authors has a giveaway!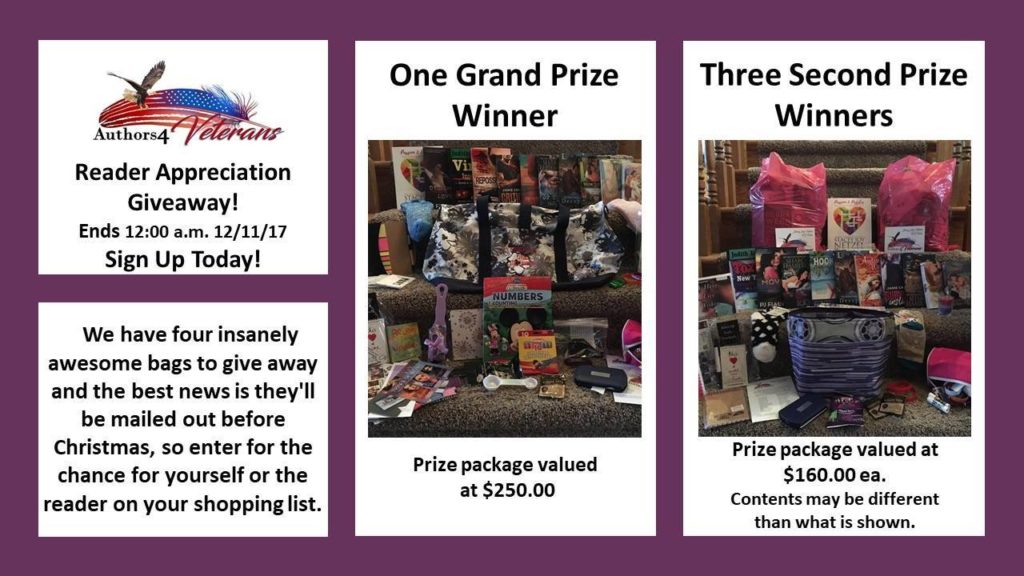 Contest ends 12/10
TO LEARN MORE ABOUT THE GIVEAWAY USE THIS LINK: http://gvwy.io/20pcm8b
I highly recommend you learn more the two fantastic authors that coordinated this- PJ Fiala and Stacey Joy Netzel (and about Fisher House). Use this link: http://authors4veterans.com/2017/11/delivery-complete/
---
---