Romance Writers Weekly ~ Flash Fiction

I've been away at Fresh Fiction's Readers & 'ritas this past weekend. It was a great time. I met some amazing readers and hobnobbed with some of my favorite authors. It's good to be home. 😀
This week Jenna Da Sie gave us a task: Write a 500 word or less flash fiction using the words TURKEY, RAIN, and TRAMPOLINE.
---
Here we go…
.
She watched Madeline bounce on the Trampoline for as long as she could stand the cold. How that child wasn't frozen with the cold rain, Lily would never know. It was as if the outdoors didn't bother her at all. Hot or cold, Maddie wanted to be outside.
.
"Enough, Maddie, Auntie is freezing to death. You're momma will have the turkey ready soon and have our hides if we're late."
.
Maddie fisted her hips in such a grown up way. At six, she was a force of nature. "Oh, Auntie Lily,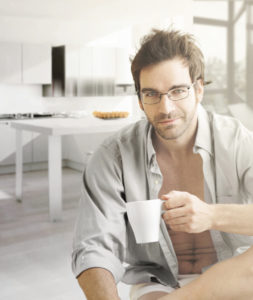 you're such a wimp."
.
The trampoline bounced to a stop and laughing, Lily hopped down like she'd been born on that contraption.
.
A deep voice called from behind her. "Hi Maddie."
.
"Hiya, Jake."
.
Lily's protective instincts jerked into action as she turned to find out what man had the nerve to speak to a little girl. She froze.
.
Dark hair, green eyes, and a warm smile all attached to the most attractive man she'd ever seen. He was beautiful. He walked with a giant of a dog, with tan fur and tall ears. Jake gave her a nod. "Where's you mom, Maddie?"
.
"My auntie brought me today. Momma, is cooking up a feast. That's what daddy said." She cocked her head, "Auntie, what's a feast?" Maddie's red hair bounced around her face as she ran toward them.
.
"It's a big meal, sweetheart." Lily didn't like the stutter in her voice. She hoped he hadn't noticed.
.
He stopped next to Lily and held his hand out. "Jake Ellsbury. I live two doors down from Maddie and her parents. This is Goliath. He looks much meaner than he is."
.
His smile was enough to warm parts of her that hadn't been warm in over a year. Good lord, she needed a man before she made a total fool of hers
elf. She took his hand and immediately wished she wasn't wearing gloves. Maybe his hands were soft, but she suspected they were working man's hands. "Lily Meyers. My sister is Maddie's mom. I'm just in for the holiday."
.
Maddie ran directly to the dog and hugged him around the neck.
.
Goliath wagged happily.
.
"Where do you live the rest of the time, Lily?" The way her name fell from his lips and tongue, sent a quiver to those same warm places.
.
Her first instinct was to say, "wherever you want me to live." She resisted the urge. "New York. I work for a fashion designer."
.
Maddie took Lily's hand. "Jake, you coming for the feast?"
.
"I guess I am. I have an invitation." Those intense green eyes bore into Lily's with a gaze that was pure and wicked.
.
Lily's heart jumped into her throat. "Oh, um, I guess we'll see you later then."
.
There was that smile again. "I guess  you will."
.
Thanksgiving dinner just got a lot more interesting.
.
---
I went a bit over, but I had to stop somewhere. I hope she ended up waking up to him with his cup of coffee. 😉
.
---
Do you have your copy of A Lady's Escape yet?
I hope you'll take the time to write a review.
It's so important to put those reviews up.
xoxo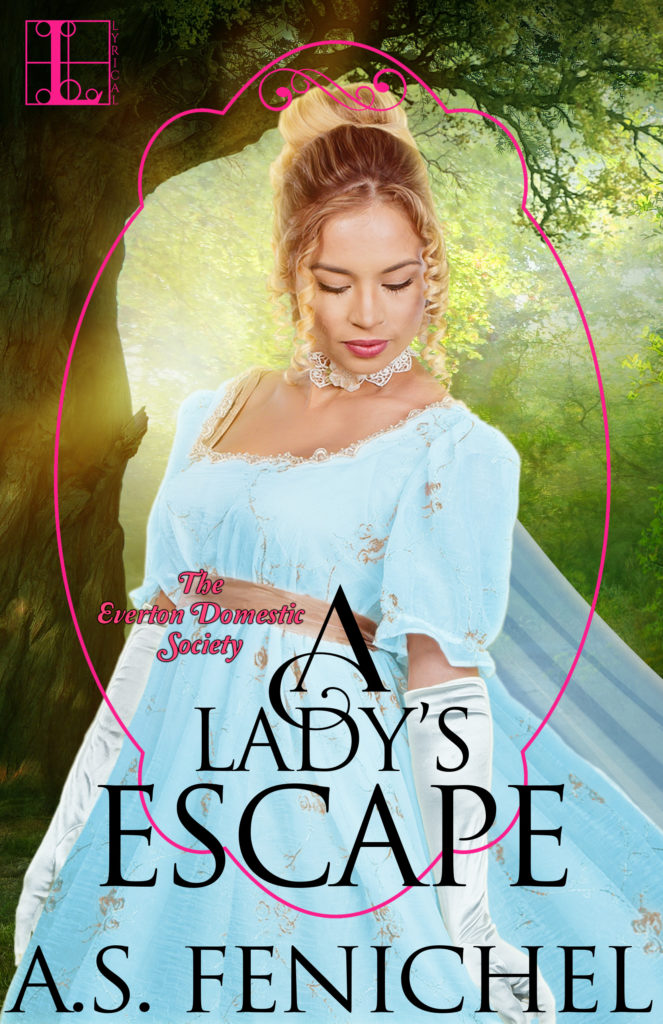 he perfect match may be closer than they imagine . . .

Despite her disastrous London debut, Millicent Edgebrook has proven skilled at securing matches—for every young lady but herself. Resigned to spinsterhood, and eager to gain independence from her lovable but eccentric uncle, Millie joins the Everton Domestic Society. Her first assignment: find a bride for Preston Knowles, Duke of Middleton. How difficult can it be to secure a match for a handsome, eligible aristocrat? As difficult, it seems, as resisting her own attraction to the duke…Preston has promised himself not to be ruined by love. After being rebuffed by two perfectly respectable candidates, he'd rather remain happily single for the rest of his life…if only his mother would let him. Yet suddenly, he's fantasizing about the lovely matchmaker she's hired—the least suitable bride imaginable. Millie's past is shrouded in scandal, and the Everton Society forbids relations between employees and clients. But even with so many obstacles against them, Preston longs to convince the woman he adores that love trumps rules every time…