Romance Writers Weekly ~ Fictional Dream Date

Welcome back for more HOPPING FUN!
This week Leslie Hachtel wants to know Which romance novel hero/heroine would you like to spend some time with and why?
Many of you may already know I have had a long-standing love affair with Miles Montgomery. Who, you ask, is Miles Montgomery. Dear Lord! If you have not read Jude Deveraux's Velvet series, you must go and find it right now and read all four. I will warn you that the eldest brother Gavin is a complete ass and I have never really forgiven him. These fabulous books were written back in the early 1980s, but they still hold up among the best historical romance. The Montgomery and Taggart families went on and on with many wonderful stories to delight the senses. So you may ask, why Miles?
There is nothing so charming and appealing as a man who genuinely likes women. I happen to be married to one and it's irresistible. Women also like him, which can be annoying but also cute because I trust him implicitly. Miles Montgomery, the youngest of the four Montgomery men, who started it all is one such man. He loves them so much that he's bedded half the kingdom and has a pack of children to show for it. But he loves his children too. He raises and provides for them all. When Elizabeth Chatworth the sister of his sworn enemy is wrapped up in a rug and delivered to him, he could have made a dozen choices that would have prolonged the bitter war between the families. That was Elizabeth's brother's plan after all.
However, Miles took care of her as he should the victim in the messy business. Soon after, he fell in love with her.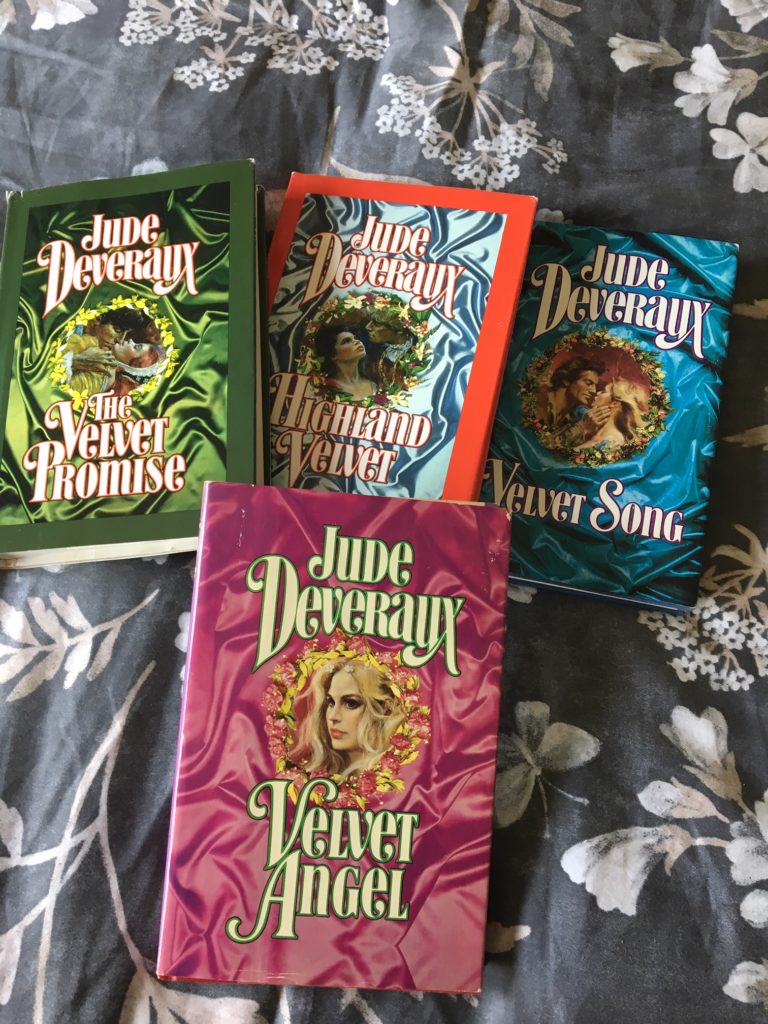 I read these book sometime in the late 80s and the stories still are with me. I reread them any time I need a lift and a guaranteed escape. I found the hard covers long ago at a library sale and have carried them from house to house all over the country. To me, they are timeless and priceless treasures.
---
If you missed Brenda Margriet you can always hop back. Or, keep on hopping for Jenna Da Sie .
---
---
Ascension is now available on Kindle Unlimited! Read book one in The Demon Hunter series for FREE NOW
When demons threaten London, Lady Belinda answers the call.
Lord Gabriel Thurston returns home from war to find his fiancée is not the sweet young girl he left behind. She's grown into a mysterious woman who guards her dark secrets well. When he sees her sneaking away from a ball, he's convinced it's for a lover's rendezvous. Following her to London's slums, Gabriel watches in horror as his fiancée ruthlessly slay a man.
Lady Belinda Clayton's only concern was her dress for the next ball–until demons nearly killed her and changed everything. A lady by day, and a demon hunter by night, she knows where her duty lies. Ending her betrothal is the best way to protect Gabriel from death by a demon's hand.
Gabriel soon realizes, like him, Belinda has been fighting for her country. He joins in the fight, determined to show her that their love can endure, stronger than ever.