Romance Writers Weekly ~ What He Saw

Well, it's cold! But I've had a great week with Desperate Bride hitting #1 in several categories on Amazon including Regency Romance. So I guess I can't complain about the weather.
However, Brenda Margriet  has given us quite a chore this week. She asked us to pick a day or event in your life (ordinary or unusual) and describe it from a different point of view. This could be another person who was there, a stranger watching from a far, a pet – whatever you like.
That's a tough one.
So… I picked the day I got "THE CALL". For those of you who don't know this is a term used by authors for the first time someone said YES, we will publish your book. I'm going to try to write it from my husbands perspective.
The lake had been low for some time as it hadn't rained in East Texas for eight months. It was hot, but I made the best of it. Standing in the sand next to my dock, my feet were in about six inches of water. Like I said, the lake was low. The dock should have had eight feet of water under it.
I cast my line out to where the creek ran. The water was deeper there and the fish had been forced into those areas as the lake was getting smaller by the day. Across the vast Toledo Bend Reservoir Louisiana lay hazy in the mid-day summer sun.
Andie shouted something from the dock's long walkway from our yard.
"What?"
Shaking her head and smiling in a kind of scary way, she walked to the dock. "Someone wants to publish one of my books."
My heart leaped for her. No one, and I mean no one works harder that Andie at something for so long, she has been told no more times than I could count. In fact, she'd been being told no since before we met and still she works at it. "What?"
She looked down at me from the stairs leading down to the water. "Someone wants to publish one of my books."
"Holy shit!"
"I know!" She climbs down the steps, her ass swaying with each rung.
I wrap her in my arms. "I can't believe it. Congratulations."
"Me either." She laughs and hugs me tighter.
I toss her into the water and join her, our clothes wet and our optimism renewed.
---
So there you go. Keep in mind that since I'm not him, this is fiction. Still, it was a great day.
That's it for me. If you missed
Brenda Margriet 
you can hop back or keep on hopping to find out what
Jenna Da Sie
thinks other people think. LOL
---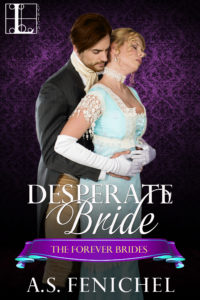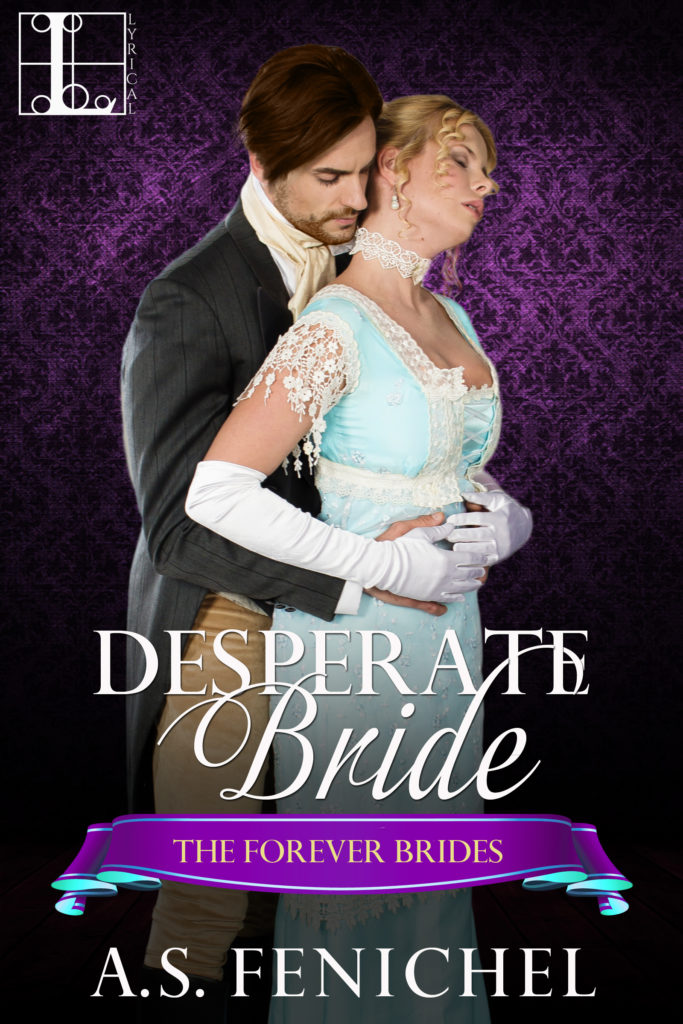 Desperate Bride is still on sale for .99 cents but only on Amazon. I have no idea how long it will last, so be sure to grab a copy right away.
Thank to everyone who made it a bestseller. xoxo
An unexpected promise . . . an everlasting passion.
 
An accomplished musician, Dorothea Flammel has refused more proposals than any London debutante; her only true love is her music. Dory's shimmering talent and beauty have long been adored from afar by Thomas Wheel, an untitled gentleman who can only dream of asking for the hand of a nobleman's daughter. But when her father, the insolvent Lord Flammel, arranges for Dory to marry a lecherous Earl in order to pay off a debt, she runs to Thomas—and proposes marriage to him.
 
Eloping to Scotland saves Dory from a disastrous fate, but what is for her a mere marriage of convenience proves more passionate—and more complex—than either imagined as rumors, scandal, and buried emotions come to light. And when a vengeful challenge from a drunken and embittered Lord Flammel puts Thomas's life on the line, will the fragile trust between husband and wife be enough to save them both?
---