Romance Writers Weekly ~ What's New and Exciting!

Welcome! Happy Fall. It's finally cooling off here in Missouri. I hope you have good weather where you are.
This week I asked everyone to, "Tell us about your latest novel and/or what you're working on. Bonus points for sharing what you love about your genre."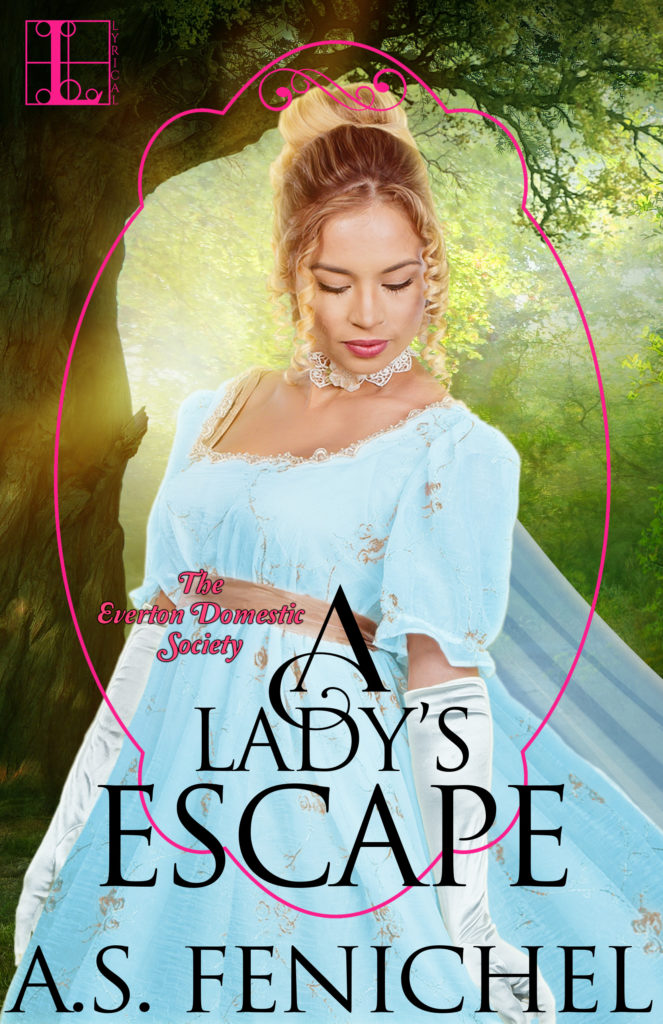 So… What new with me? A Lady's Escape release one week ago. It has been getting fabulous reviews and I'm really excited about it.
Here's what it's about:
The perfect match may be closer than they imagine . . .
Despite her disastrous London debut, Millicent Edgebrook has proven skilled at securing matches—for every young lady but herself. Resigned to spinsterhood, and eager to gain independence from her lovable but eccentric uncle, Millie joins the Everton Domestic Society. Her first assignment: find a bride for Preston Knowles, Duke of Middleton. How difficult can it be to secure a match for a handsome, eligible aristocrat? As difficult, it seems, as resisting her own attraction to the duke…
Preston has promised himself not to be ruined by love. After being rebuffed by two perfectly respectable candidates, he'd rather remain happily single for the rest of his life…if only his mother would let him. Yet suddenly, he's fantasizing about the lovely matchmaker she's hired—the least suitable bride imaginable. Millie's past is shrouded in scandal, and the Everton Society forbids relations between employees and clients. But even with so many obstacles against them, Preston longs to convince the woman he adores that love trumps rules every time…
Where can you get your copy?
Amazon – https://www.amazon.com/Ladys-Escape-Everton-Domestic-Society-ebook/dp/B078VVDQY4/ref
Barns & Noble – https://www.barnesandnoble.com/w/a-ladys-escape-as-fenichel/1127779687
Kobo – https://www.kobo.com/us/en/ebook/a-lady-s-escape
Apple – https://itunes.apple.com/us/book/a-ladys-escape/id1332432080?mt=11
Google Play – https://play.google.com/store/books/details/A_S_Fenichel_A_Lady_s_Escape?id=eMJFDwAAQBAJ
.
Have you already read A Lady's Escape? Be sure to write a review and post it on Amazon and anywhere else you like. Those reviews are so important to writers. I hope you enjoy the book!
---
or keep on rolling and join 
Fiona Riplee
for a peak at her latest project.
---
If you haven't ready book one of the Everton Domestic Society, it's not the end of the world. You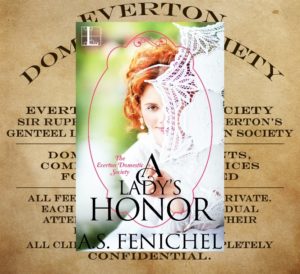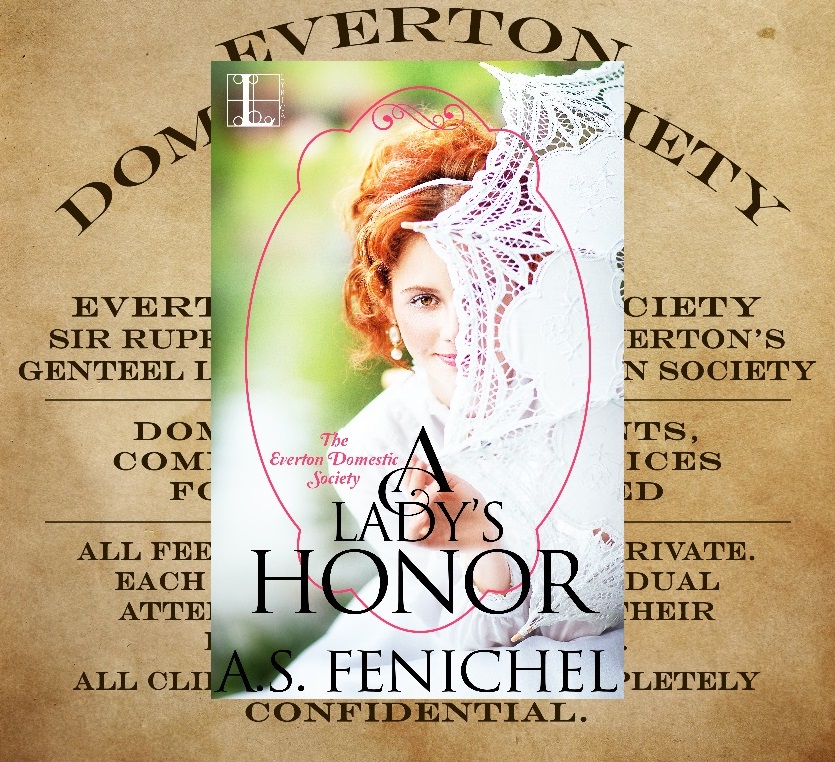 will still love book two, but if you like to start at the beginning you can pick up a copy of A Lady's Honor.
.
Not every match is made at the marriage mart…
. 
After a disastrous, short-lived engagement and years of caring for her ailing grandmother, Phoebe Hallsmith is resigned to spinsterhood. But if she must be unmarried, far better to be of use than languishing at home, disappointing her parents. As an employee of the Everton Domestic Society of London, Phoebe accepts a position at the country home of an old friend and discovers an estate—and a lord of the manor—in a state of complete chaos.
.
Losing himself in the bottle has done nothing to ease Markus Flammel's grief over losing his wife. Not even his toddler daughter can bring him back from the brink. Now this fiery, strong-minded redhead has taken over his home, firing and hiring servants at will and arousing unexpected desire. As not one, but two, suitors suddenly vie for Phoebe's hand, can Markus move past loss and fight for a future with the woman who has transformed his world?
.