Romance Writers Weekly ~ SECRET PASSION
Welcome!!!!! Did you hop over from J.J. Devine's blog. No? Well hop back and check her out. She's awesome.
This week Sarah Hegger wants to know my secret passion? I've thought long and hard about this. I realized I have no secrets. That's the saddest thing I've ever heard. LOL. I'm all out there for the world to see. However, I am passionate about several things.
I love to cook with my husband and we're pretty darn good at it.
Nothing says, I LOVE YOU like sausage and chicken roasted in a wood oven. Well, except chees and bread slathered with honey. That says it too. 😉  I don't know what the lobster says, but they are delish!!!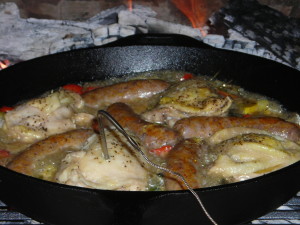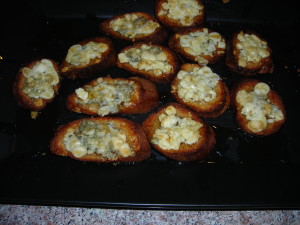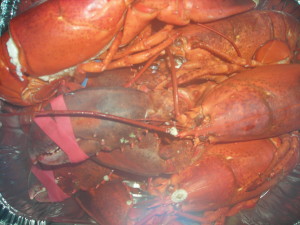 Look how hot he is making pizza. No. I mean he's HOT. That oven gets to 800 degrees Fahrenheit.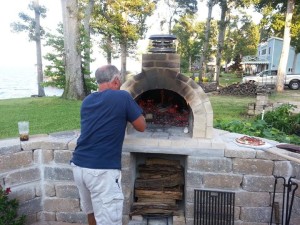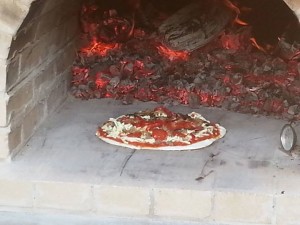 I adore my little dog and cat. They bring so much joy to my life.
It's not my fault but the dog and the cat are both named Molly. You can ask… It's not my fault though. Did I say that already? Molly Dog is waiting for a squirrel to come back down. Molly Cat is an indoor cat and I try to take her out for a romp every day. She thinks she's in the jungle, but she's in a tiny corner of our garden surrounded by shrubs.
Here is a rare moment when Molly cat had lost her mind and stayed in the dog's bed for half a minute. Momma was fast with the camera.
This one is probably the only secret and only if you don't know me very well.
CURSING! If you are sensitive, it's time to move on to Kate Forest's blog. Because I fucking love to curse.
And finally, the perfect sentence when nothing else will do!!!!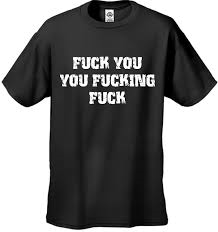 Hey, thanks for stopping by and putting up with me and my potty mouth for a few moments. Keep on hopping and find out what secrets Kate Forest has been keeping.