Romance Writers Weekly ~ Inspiration

Welcome back for more hopping fun! This week I gave the topic: Pick a book or story you've written and tell us where the inspiration came from.
Every interview I give, I am asked where my inspiration comes from? It's so hard to answer because each book is different. I never know where my inspiration will come from or when it will hit. That's why I thought it would be nice to break it down to just one book or story and tell you where that began.
Since my Demon Hunter Series is getting a spectacular new look, I thought that would be a good series to talk about.
Back in 2014, I had lost my publisher. They had gone under and the ten books I'd written with them were stuck in limbo. It was a dire time for me and my career. Those ten books were in several different genres, including historical, which I had always loved and found I adored writing and paranormal, which was a fabulous escape. Somehow, and maybe because I was in limbo, I needed an escape and joy and thus the notion of a historical paranormal made sense.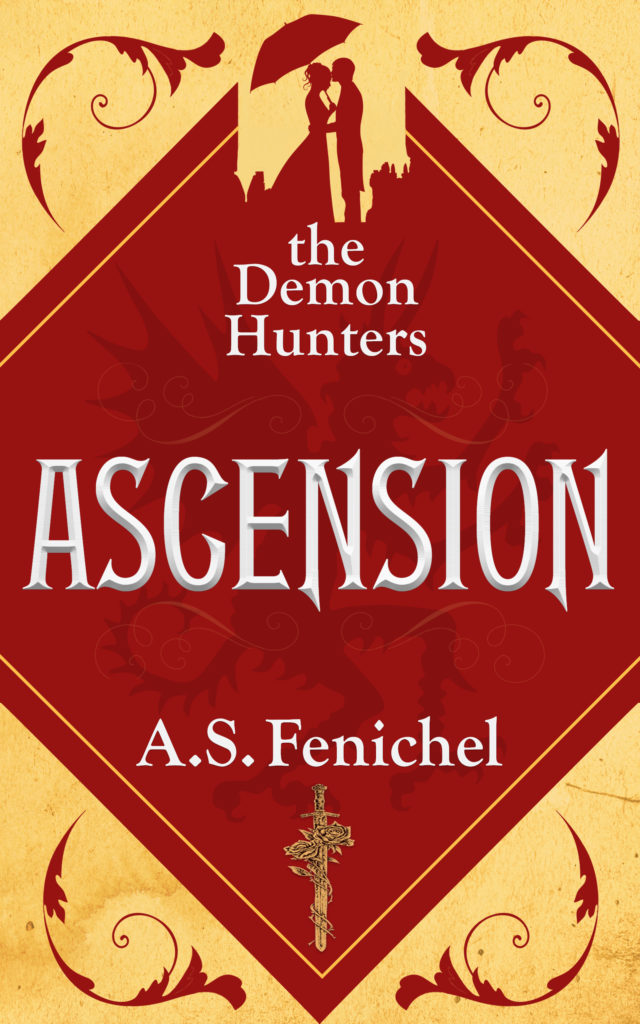 That's when it hit me… What if my lords and ladies were not only fighting the French, but also fighting a Demon invasion in London? What if my hero had been away at war while his fiancée was at war in the underbelly of London? What if my heroin was a kick-ass demon hunter? This was a thrilling notion! I still get excited about it. That's why I'm now recovering those books, polishing them up and writing a book 4 to continue the series. Here's a glimpse at the new cover for Ascension. Tell me what you think.
---
When demons threaten London, even ladies must answer the call…
Lord Gabriel Thurston returns home from war to find his fiancée much changed. She's grown from a sweet girl into a mysterious woman who guards her dark secrets well. When he sees her sneaking away from a ball, he's convinced it's for a lover's rendezvous. Following her to London's slums, Gabriel watches in horror as his fiancée ruthlessly slays a man.
Lady Belinda Carlisle's only concern was her dress for the next ball—until demons nearly killed her, and a group of Demon Hunters saved her life. Now, a lady by day, and a demon hunter by night, she knows where her duty lies. Ending her betrothal is the best way to protect Gabriel from death at a demon's hands.
Gabriel soon realizes, like him, Belinda has been fighting for her country. He joins in the fight, determined to show her that their love can endure—even at the gates of Hell.
Hop back if you missed Jenna Da Sie