Romance Writers Weekly ~ Fall Feasting

This week our topic came from Clair Brett. What is your favorite fall go to comfort food? (include recipe and pics) Why is this your favorite?
My recipe comes curtesy of Giada DeLaurentis and the Food Network.
Orechette with Mixed Greens and Goat Cheese
Orechette is those little "ear" shaped pastas, but you can do it with elbows or even penne. Any short pasta will work great. I like it because it's quick and easy, full of flavor and something different when life is getting super busy after a relaxing summer of fun.
Here's what you need. (Giada did this as a one serving dish. I'm making it for a family of four.)
1 lb dried orecchiette pasta (Like I said, any short pasta will work)
8 cups Mediterranean-style mixed salad greens (Mixed greens are perfect. The kind you get in the plastic box. I use the whole box.)
1/4 cup sun-dried tomatoes (packed in olive oil), chopped
4 tablespoon goat cheese, crumbled (I use at least half a log of the cheese.)
1/3 cup grated Parmesan, plus more for garnish
Salt and Pepper to taste.
Put everything in a large bowl except the pasta and parmesan. Make the pasta according to the box (be sure to salt the water). When you drain it, reserve about a cup of the pasta water. Then drop the hot pasta into the greens mixture and mix it up. The greens will wilt, Add the pasta water a little at a time and keep mixing until the cheese and starchy water make a nice sauce. Mix in the parmesan. Salt and pepper, but taste it first as the pasta water was salty.
You can add some more parmesan on top when you serve.
This is really delish and takes about 20 minutes to put together!
Here's the link if you want to see how Giada did it. https://www.foodnetwork.com/recipes/giada-de-laurentiis/orecchiette-with-mixed-greens-and-goat-cheese-recipe-1916786
---
Hop back if you missed Phyllis Chubb
---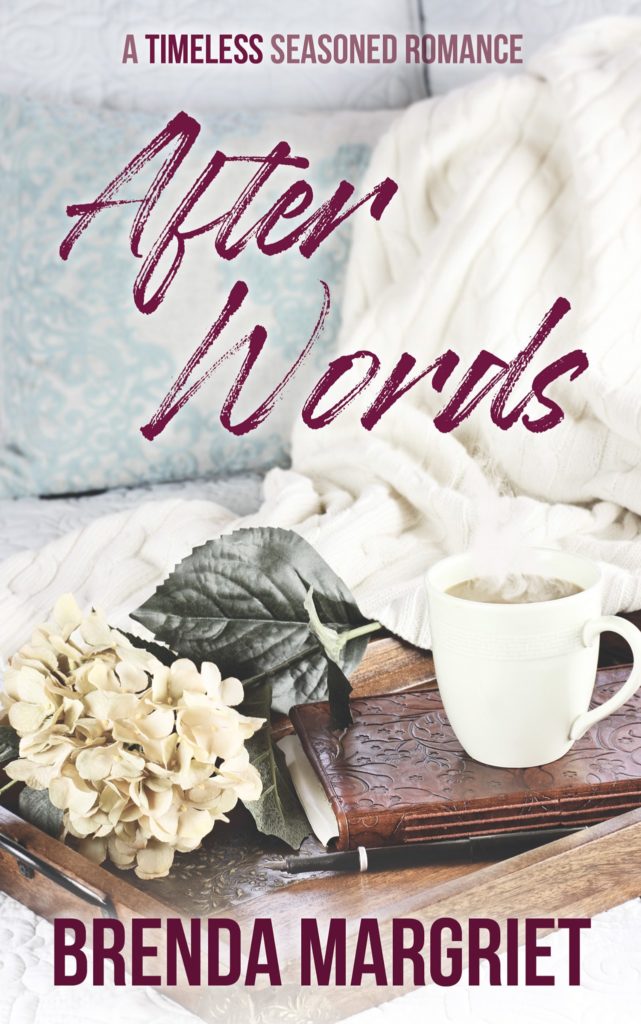 Join Brenda Margriet's newsletter and get your free copy of THE LIFE SHE HAD BEFORE, a short story about a woman torn between bitter revenge and the sweetness of a second chance. Also, you'll be the first to hear about new releases, special offers, read bonus content and more!
https://www.subscribepage.com/brendas-newsletter-signup

After Words

Leeza, a 48-year-old bookstore manager with a philandering ex-husband and a failing business, discovers a time-stained WW2 diary and becomes engrossed with returning it to the soldier's family. She enlists the help of Gavin, an enigmatic widower which leads to an unexpected romance.