Romance Writers Weekly ~ A Trip to The Past

This week Christina Alexandra take us back in time. Here's what she said – Travel in the Time of Covid: Since the pandemic has cancelled travel plans, we now have to journey through old photos. Pick one photo from past travels and tell us about that day's adventures.
Back in 2008 Dave (my husband) and I went to Italy on our honeymoon. We went to cooking school among other adventures. That's the chef helping me with some kind of dough. It was the trip of a lifetime. We love to travel and can't wait for the world to return to normal so we can once again see more and more of it.

Hop back if you missed Jenna Da Sie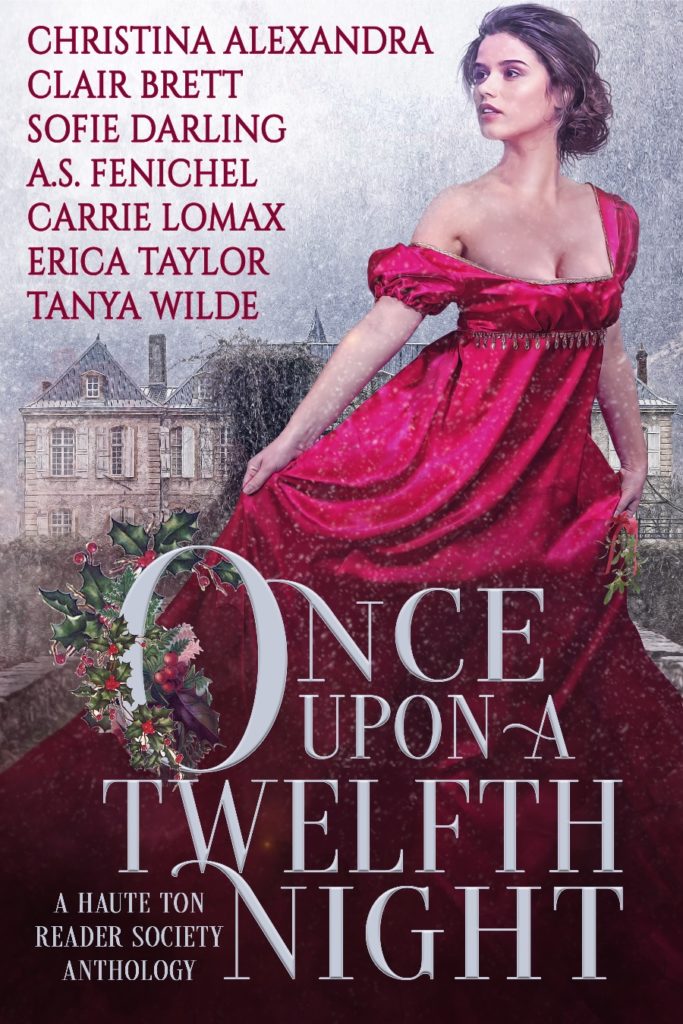 Have you picked up your copy of Once Up on Twelfth Night yet? You will love these seven holiday stories.
The honor of your presence is requested by The Earl and Countess of Stapleton at their house party to celebrate TWELFTH NIGHT. Festivities include: a titillating masked ball, ice skating, a romp in the local village, a naughty treasure hunt, midnight kisses in the garden and the Twelfth Night Ball where holiday magic brings about seven perfect matches.