Set on defying her greedy father, Roberta (Robbie) Fletcher refuses to marry an old codger, choosing instead to join the Everton Domestic Society, where she happily helps widows with correspondence and figures. When Miles Hallsmith proposes, she is momentarily elated…until he admits to being sent by her father and his brother. Ignoring her crushed heart, she puts Miles to the task of uncovering their relatives' motivation in making the match.
Miles has been smitten by Robbie since the moment he met her at a ball. As a third son with no means of supporting a wife, he'd had no right to court her. When the lady's father and Miles' despicable brother insist he marry the object of his infatuation, Miles is torn between desire and suspicion.
Everton ladies are notoriously brilliant and Robbie is not a woman to be toyed with. Miles must prove his feelings are motivated by more than the lure of independence and money, while also thwarting his brother's plots.
Bad blood and lingering doubts litter the road to their happily ever after. It will take cunning and honesty to bring Miles and Robbie their hearts' desire.
An Everton Domestic Society bonus story!
Historical Romance ◊ Everton Domestic Society Series
Novella ◊ Available in Ebook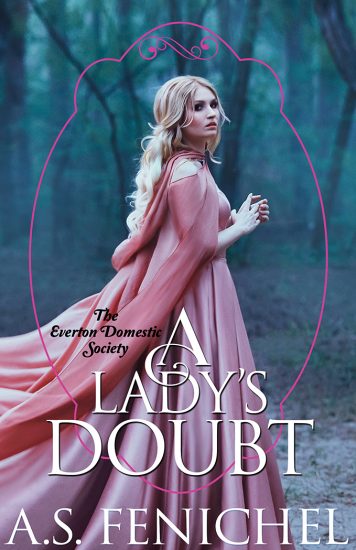 Get your FREE book now from: